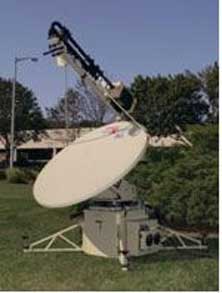 [SatNews] The shows are ramping up and so 2012 begins...
Word comes from Globecomm which will present its latest technological capabilities at three upcoming trade shows.
Globecomm integrates best-of-breed technologies to create complete solutions for their clients.
Yet sometimes best-of-breed just isn't good enough, hence they have created custom products, ranging from satellite terminals and specialized wireless base stations to rack-mounted appliances and system management software. All are engineered from field-proven building blocks that deliver fast deployment and ease of use.
NTCA Wireless Symposium:
January 11- 13 at Booth #7, in New Orleans, Louisiana
Globecomm Senior Vice President
Andrew Silberstein
will discuss M2M opportunities on Thursday, January 12th from 4 -5 p.m. on a panel titled:
"Transforming the Wireless Value Chain: M2M".
Digital Ship:
February 1-2 at Stand # 3 in Hamburg, Germany
Focus is on maritime satellite communications, navigation technology and software.
M2M/Business Video Evolution Conference:
February 2-4, at Booth # 202 in Miami, Florida
Globecomm will be presenting its Tempo platform addressing the latest technology needs for corporate communication and training.