For those unfamiliar they may think of Northern Canada as the peaceful wilds, the moose, and rivers, but there's more to that in the wilderness. One of the worst things that can happen is for an emergency situation and no way to communicate, or almost as bad, is if the communication isn't in real-time. Nolinor Aviation sees real-time flight data as key to proactive safety management and a recommended best practice for operators throughout the aviation industry and they've done something about it and now they have a solution.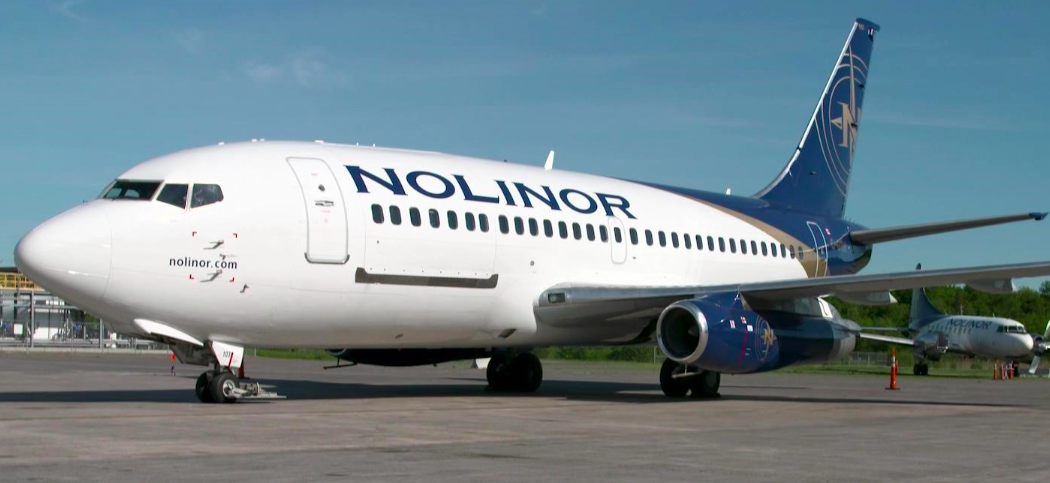 These specialists in remote charter flights to Canada's North and other under-served international destinations presented their global tracking and real-time event management solution to industry stakeholders this week at the AEEC Global Aircraft Tracking (AEEC GAT) working group session on Autonomous Distress Tracking. Learn more about the implementation video here.
Nolinor has worked with SKYTRAC Systems to install a technology that monitors the aircraft for safety and maintenance performance exceedances during flight. If a critical incident is detected, the system immediately sends alerts to ground crew over the Iridium satellite network. This ensures the team can promptly begin review and follow-up. The system also regularly offloads inflight data over satellite even during normal operations. Nolinor can regularly review flight data and proactively investigate any incidents that require additional maintenance review or training.
Nolinor Director of Operations Yves Bergeron said that working as they do in some of the world's most remote locations, it is essential for them to know what is happening with their aircraft no matter where they are on the globe. It improves safety, adds efficiency to their maintenance procedures and provides better customer service. They have had an independent tracking system in place since 2008 which provides them with position reports every two minutes. They have also installed a system that is designed to inform their crew on the ground immediately if a flight has deviated from standard operating procedures or encountered a maintenance issue.
SKYTRAC President Malachi Nordine said that Nolinor is an example of a forward-thinking operator that has chosen to implement a real-time position and event tracking solution well before any formal mandate. From a technical perspective, the system capabilities are very similar to the ICAO 2021 GADSS recommendations. In addition to this, Nolinor has retrofitted the solution to a Boeing 737-200 analogue aircraft. They saw the benefit to themselves and their clients and overcame the technical challenges to implement a system that is truly industry-leading.
###


About Nolinor
Founded in 1992, Nolinor Aviation is an air transportation company specializing in charter flights. Their readily configurable fleet is used for transporting passengers, cargo, or both. Nolinor offers air service across Canada, the United States and to other destinations around the world, with the capability to land on gravel and ice runways. Nolinor's state of the art operations centre receives live fleet information from a satellite based tracking system. Their experienced operations team is able to ensure unparalleled reliability and service. Nolinor Aviation is a private company, wholly owned by the Prud'homme family trust.