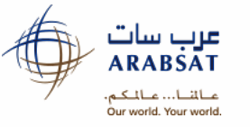 Arabsat has initiated a new frequency for Euronews on the company's excellent wide coverage satellite, BADR-4 — Euronews will join other tier-1 regional and international news channels run on Arabsat BADR-4 news frequency at 11996 MHz.

Euronews' original frequency will remain active until the end of May, during which time Arabsat viewers will be informed about the change via Arabsat linear and non-linear media distribution network.
According to Khalid Balkheyour, Arabsat President & CEO, the company has enjoyed a long partnership with Euronews, one of the most viewed news channels in Europe, and the firm looks forward to continuing to offer the varied news streams through Arabsat BADR-4. This move supports Arabsat's content strategy to deliver specialized video frequencies that reflect market demand to Arabsat audience across MENA and Europe and ensuring the best Free-To-Air (FTA) viewing experience at home.

Michael Peters, Euronews CEO, added that with Arabsat, Euronews is guaranteed to reach a wide audience. In addition to providing expert coverage on European news, the broadcaster's multicultural team of 30 nationalities is also their strength — Euronews will certainly meet the interests of the Arabsat audience.