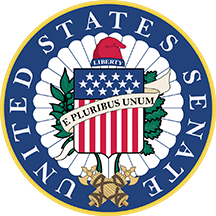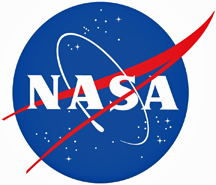 The U.S. Senate on Thursday narrowly confirmed Oklahoma Congressman Jim Bridenstine (R-OK-1) as NASA's 13th administrator on a party-line vote that was so close one senator on maternity leave had to fly in and Vice President Mike Pence was on hand in case he was needed to break a tie.
The Tulsa Republican was confirmed 50-49, with every Republican voting for him and every Democrat voting against him in a pure party line vote. Sen. Jeff Flake, R-Ariz., who initially opposed advancing Bridenstine's nomination Wednesday before relenting, ended up being the deciding vote minutes after meeting with Pence and Senate Majority Leader Mitch McConnell, R-Ky.
The National Space Society (NSS) has congratulated Representative Jim Bridenstine on his confirmation by the Senate to be the next NASA Administrator. Dale Skran, the current NSS EVP and Chair of the NSS Policy Committee said that his organization looks forward to working with Administrator Bridenstine to further the development and settlement of space. This has been a long and difficult approval process, but with today's Senate vote, NASA can move forward, ending a long period of leadership drift.
Representative Bridenstine brings to his new job political and aerospace experience. A three term member of Congress, Bridenstine served as a naval aviator from 1998-2007, and in the Naval Reserve 2010-2015, mainly flying the E-2C Hawkeye. Additionally, Bridenstine was the Executive Director of the Tulsa Air and Space Museum & Planetarium. Bridenstine has degrees from Rice University (triple major in Economics, Psychology, and Business), and an MBA from Cornell.
Space Florida also congratulated Administrator Bridenstine as he assumes leadership of the world's premier space agency during a transformative and dynamic era of exploration, technology development and economic activity.
The organization stated they look forward to working with him as the nation moves to leverage the relationships between government and the private sector as well as between states and federal agencies. His leadership of a NASA, focused on research and exploration, will be critical to reinvigorating U.S. leadership in space by bringing the true strengths of all facets of American ingenuity together for the expansion of human activity in space. It will again excite and inspire the world. Florida is excited and positioned to play an even greater role in this new "Golden Age of Space."
Bridenstine said, "It is an honor to be confirmed by the United States Senate to serve as NASA Administrator. I am humbled by this opportunity, and I once again thank President Donald Trump and Vice President Mike Pence for their confidence. I look forward to working with the outstanding team at NASA to achieve the President's vision for American leadership in space."