The highest level of certification from the World Teleport Association (WTA)—Tier 4—has been received by Optus Satellite for their teleports at Belrose in Sydney and Lockridge in Perth, making the company the first Australian and New Zealand satellite operator to achieve this milestone.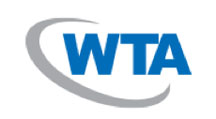 The WTA announced that Optus Satellite achieved Full Certification for its four primary teleports under WTA's recently launched Teleport Certification Program, with Optus' Hume Teleport in Canberra and its Oxford Falls Teleport in Sydney securing Tier 3 Certification. Certification under the WTA's program requires a teleport operator to complete a comprehensive questionnaire which is then analyzed, based on standards established by WTA's Certification Committee. A Provisional Certification is then issued, based on the self-reported information, which is followed by an audit of the teleport to provide independent validation of the data submitted.
Full certification is issued in tiers, from one to four, of which four represents the highest degree of excellence, and remains in effect for three years.