[SatNews] Hughes Network Systems, LLC (HUGHES) and Inmarsat have announced the first...
...BGAN (Broadband Global Area Network) M2M (machine-to-machine) terminal to receive Hazardous Locations Accreditation. The Hughes 9502, a global-use terminal designed and manufactured by Hughes for operation over Inmarsat's BGAN service, has successfully completed testing by Met Laboratories, Inc. (MetLabs), an Accredited Laboratory1. The Hughes BGAN terminal has been certified for operation in hazardous locations where explosive gaseous atmospheres may potentially be present. The certification covers operation in environments classified as Class 1, Division 2, Groups A-D, and ATEX Zone 2, Group II, Category 3.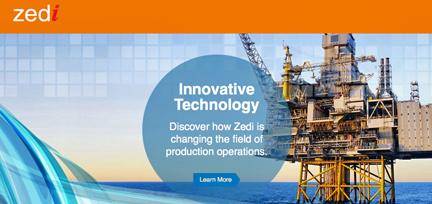 In a parallel announcement, Inmarsat partner Zedi Inc., a leading oil and gas technology and services company in the field of production operations, confirmed it is placing orders for the newly accredited Hughes BGAN M2M terminal. The Hughes 9502 M2M terminal delivers affordable, end-to-end IP data connectivity for a wide range of industry sectors, such as environmental monitoring, weather, tsunami warning systems, seismic data collection, utility smart grid applications, pipeline monitoring, well site automation, IP-camera surveillance, and satellite back-up for terrestrial fixed or wireless primary site communications.
Inmarsat's BGAN M2M service is accessible across the globe and combines performance with low latency assuring real-time visibility of critical data. It is simple for field teams to set up and integrate with bespoke applications, and can be maintained without technical expertise or training. As with all mobile satellite connectivity delivered through Inmarsat's I4, L-band constellation, BGAN M2M operates with 99.9 per cent availability.