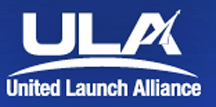 [Satnews] United Launch Alliance (ULA) announces the company is taking CubeSat rideshares to the next level by launching a new, innovative program offering universities the chance to compete for free CubeSat rides on future launches.

"ULA will offer universities the chance to compete for at least six CubeSat launch slots on two Atlas V missions, with a goal to eventually add university CubeSat slots to nearly every Atlas and Vulcan launch," said Tory Bruno, ULA president and CEO. "There is a growing need for universities to have access and availability to launch their CubeSats and this program will transform the way these universities get to space by making space more affordable and accessible."

"This is exactly the kind of collaborative innovation that we celebrate in Colorado," said Lt. Gov. Joseph Garcia. "Here, we have a Colorado company giving Colorado students at a Colorado university an unbelievable opportunity to send a satellite into space. What a great day for our state."

Rideshare is a flight-proven, innovative approach that provides customers a low-cost way to achieve various mission objectives without the need for a dedicated launch vehicle. CubeSats are miniaturized satellites originally designed for use in conjunction with university educational projects and are typically 10 cm x 10 cm x 10 cm (4 inches x 4 inches x 4 inches) and approximately 1.3 kg (3 lbs).

"Since its inception, ULA has been committed to science, technology, engineering and math (STEM) education initiatives and programs such as this help to motivate, educate and develop our next generation of rocket scientists and space entrepreneurs," said Bruno. "We are making the announcement today with University of Colorado President Bruce Benson and University of Colorado Boulder Chancellor Philip DiStefano, key partners in STEM education, and are pleased to offer the university the first free CubeSat launch slot in 2017."

"CU-Boulder students have been building and operating small satellites for 20 years, including the Colorado Student Space Weather CubeSat launched on a ULA Atlas rocket in 2012," DiStefano said. "The ability to provide science and engineering students with the opportunity to fly the satellites they build is an invaluable motivational and educational tool. We are thrilled to partner with ULA, a visionary organization that is helping to facilitate a nationwide STEM effort."

Interested universities should email ULACubeSats@ulalaunch.com by December 18, 2015, to notify ULA they are interested in participating. In early 2016, ULA will release a request for proposal (RFP) for the first competitive CubeSat launch slots. The selected universities will be announced in August 2016.

In addition, ULA is offering the nation's universities the chance to help name the new CubeSat program. Universities, educators and students can submit names for consideration to ULACubeSats@ulalaunch.com using a campus-issued email address. Submissions are due by Dec.18, 2015. The winning name will be announced early next year, and the institution will receive a free CubeSat launch slot on a future mission.

As America's ride to space, ULA has launched 102 missions, including 55 CubeSats, with 100 percent mission success. Additional information and a Q&A regarding this program is available for reading at http://www.ulalaunch.com/cubesats.aspx.
---
SmallSat Symposium Names The Event's Keynote Speaker Named Plus A New, Informative Workshop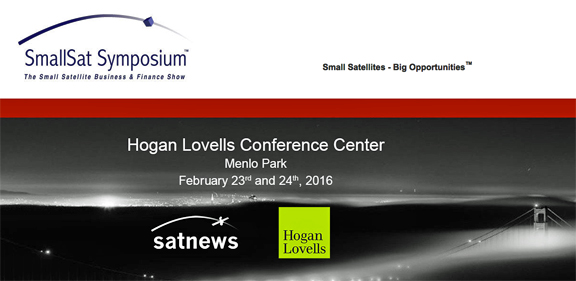 The 2016 SmallSat Symposium is delighted to welcome Steve Jurvetson as Keynote Speaker to this instructive event.
Steve is a partner at the venture capital firm DFJ. His current board responsibilities include Planet Labs, SpaceX, Synthetic Genomics, and Tesla Motors (TSLA). He was the founding VC investor in Hotmail, Interwoven (IWOV), Kana (KANA), and NeoPhotonics (NPTN). He also led DFJ's investments in other companies that were acquired for $12 billion in aggregate. At Stanford University, Steve finished his BSEE in 2.5 years and graduated #1 in his class as the Henry Ford Scholar. He also holds an MS in electrical engineering and MBA from Stanford.
Additionally, there is a new Licensing & Regulatory Workshop—join Tony Lin, global satellite and communication regulatory attorney for Hogan Lovells, in a no fee, open, round table discussion. In this two hour workshop that will be presented on both days of the Symposium, obtain direct answers to your licensing questions and clarify how various regulations affect your projects. Tony's extensive experience in regulatory matters includes advising clients on such matters before the ITU, FCC, NOAA, and multiple state public utility commissions.
The SmallSat Symposium will unlock the technologies, the business aspects and the financial and legal acumen that comprise the foundation of today's rapid growth in the small satellite market. A broad range of thought-provoking panels and speakers representing visionary ideas and years of business experience are being brought together as never before.
Reserve your attendance today at this direct link... and meet and greet the foremost smallsat subject-matter experts.