SpeedCast International Limited (ASX:SDA.AX - News) is connecting residents in remote villages in Afghanistan through a partnership with one of the country's largest CDMA operators, Wasel Telecom.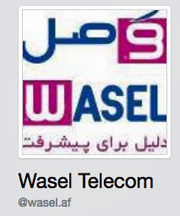 Connectivity is provided through a fully managed, off-grid small cell end-to-end solution that includes satellite communications, solar panels, base transceiver stations (BTS) and accompanying towers.
After completing a successful proof of concept with Wasel Telecom to connect three rural villages, SpeedCast and Wasel Telecom collaborated on a bid for an upcoming project for the Afghan government. The work would extend the solution to more than 200 villages in the hardest-to-reach areas of the country.

According to PJ Beylier, the CEO, SpeedCast, the solution SpeedCast is providing is making a difference in people's lives. SpeedCast is enabling the rural population in Afghanistan to gain access to modern communications infrastructure so they can see the world with a new perspective. The arrangement has the potential to bring broadband, cellular services, e-health services, e-learning and telemedicine to the most remote areas of the globe.