[SatNews] Nominations are now open for SSPI's tenth annual Promise and Mentor Awards, which will be presented on November 10 at SSPI's Future Leaders Dinner in New York City. Every year, SSPI presents three young satellite professionals with its Promise Award in recognition of their potential to play a leadership role in the industry. SSPI also presents a Mentor Award to an executive who is recognized for fostering young talent, both within his or her own organization and throughout the industry, and also for volunteering time and energy in support of the industry.

"This year will bring to 30 the number of young satellite professionals we have honored for extraordinary contributions to their employers and the industry," said executive director Robert Bell. "By the end of the evening on November 10, we will also have honored 10 Mentors for helping those younger employees get a strong start. Our goal is to keep the attention of the industry focused on innovative young talent, because our future literally depends on attracting, retaining and inspiring the next generation."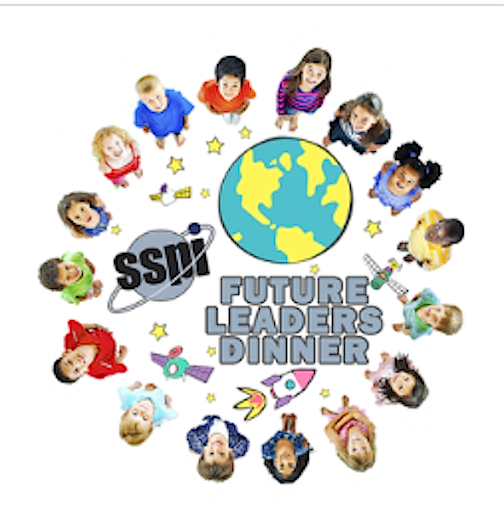 Nomination criteria and forms can be downloaded from the SSPI Website. Nominations close September 13, 2015.
Nominees for the Promise Award must demonstrate initiative, innovation, creativity and problem-solving skills that positively impact their company's financial performance, marketing effectiveness, technical advancement or research capabilities. Past winners of Promise Awards have included:
Young employees of SES
Intelsat
SpaceX
Hughes Network Systems
Space & Missile Systems Center of the United States Air Force
RRsat Global Communications
Space Systems/Loral
CNN
Boeing Satellite Systems
CapRock Government Solutions
Willis Inspace
Intelsat
Lockheed Martin Commercial Space Systems
Futron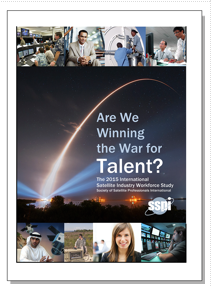 Mentor Award nominees are distinguished by their voluntary contributions to industry causes and track record of coaching, motivating and fostering young professionals to elevate their professional capabilities and leadership potential. Past Mentor Award winners have included:
Clayton Mowry of Arianespace Inc.
Richard Wolf of ABC Television
Tom Eaton of Harris CapRock
Satellite Hall of Fame member Dick Tauber of CNN
Dom Stasi of Avail/TVN
Francesco Frenza of the Cisneros Group
Andrew Werth of Hughes Network Systems.

The SSPI Future Leaders Dinner, sponsored by Intelsat, Arianespace and other companies, will be held on Tuesday, November 10 during Satellite Week in NYC, which includes SATCON and the other events of Content and Communications World. SATCON and CCW are proud supporters of the Future Leaders Dinner.
"Are We Winning the War for Talent?" In March, SSPI published its first annual study of the satellite industry workforce. "Are We Winning the War for Talent?" It is the first multi-company, multinational study of workforce practices, employee compensation and engagement, and the make-up of the industry's workforce. The report, the first in a series, aims to share best practices in attracting and managing talented people, and to spark a management dialogue on collective actions to improve the industry' performance.

The Society of Satellite Professionals International promotes the growth of the satellite by educating current and potential end-users and the general public about the indispensable contributions of satellites to business, government and human welfare, and by connecting satellite professionals worldwide through education, knowledge-sharing and fostering professional relationships. Publisher of the only international study of the satellite workforce, SSPI also leads a consortium of industry associations and organizations to promote the ways satellites make a better world. More information on the Better Satellite World campaign is available at www.bettersatelliteworld.com.