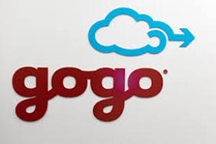 Gogo Inc. (NASDAQ: GOGO) and Phasor have a development partnership that has achieved its initial core-technology performance objectives and will progress to the productization phase — during the next phase, the technology will be packaged as an airborne terminal to address the commercial aviation market.

Phasor's very low-profile ESA will enhance the reliable and robust delivery of high-bandwidth airborne connectivity services. The antenna is solid-state, with no moving parts, eliminates several components associated with traditional connectivity solutions, and allows dual satellite signals to be tracked electronically. The ESA can be flat or conformal in form and is designed to be well-suited for traditional geostationary (GSO) satellite networks, high throughput satellites (HTS), as well as non-geostationary (NGSO) satellite networks.
Oakleigh Thorne, CEO of Gogo, said the company is focused on continuing to add to the firm's leading portfolio of technology solutions, which provides the highest quality Inflight Internet across the broadest range of aircraft types. Gogo identified the promise of Phasor's innovative solution due to a range of factors, including its multi-constellation capabilities and form factor. The company sees a number of potential applications for this technology, with initial applicability targeted at smaller commercial aviation aircraft. Gogo is pleased with the progress to-date and look forward to continuing this partnership during the next development phase.
David Helfgott, CEO of Phasor, added that Gogo is a technology and services leader in the in-flight connectivity market the company is pleased to partner with them so that together the growing demand for communications in the aeronautical broadband sector may be successfully addressed. The company is grateful for Gogo's ongoing support and confidence and looks forward to progressing through the next stages of the program together.