[Satnews] Airbus Defence and Space announces the creation of OneWeb Satellites.
The new joint venture, equally owned by Airbus Defence and Space and OneWeb, will design and build the 900 satellites of the OneWeb constellation, which will offer high-speed internet with global coverage. The new company will be led by Brian Holz as CEO.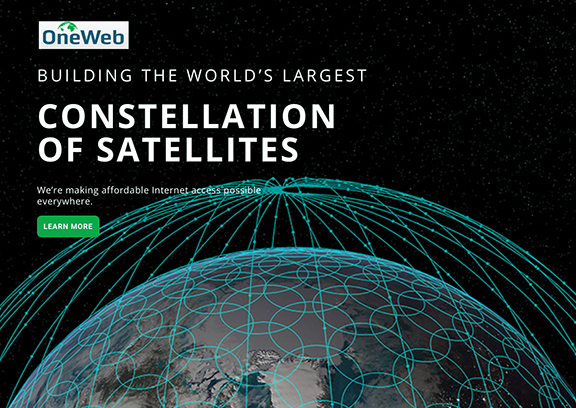 OneWeb Satellites will also be able to build satellites, platforms and equipment to be marketed by Airbus Defence and Space to other operators of future constellations.
OneWeb Satellites will undertake design activities for the entire satellite fleet and the manufacture of the first 10 flight models will take place in France, with the first ever mass production of the operational satellites planned for North America. Each satellite will weigh less than 150 kg and will operate in low Earth orbit. They will be launched by Arianespace and Virgin Galactic starting from 2018 and reach their orbital positions using electrical propulsion.
"The next stage of the OneWeb adventure is here! On both sides of the Atlantic, our teams are now working under a common flag to meet the incredible challenge: to mass-produce 900 satellites for the OneWeb constellation," said EricBéranger, Head of Programs Space Systems. "For several months now, we have been working on the design of this unprecedented constellation and how we are going to manufacture them – both ground-breaking in their own way. The next step will be to set up a prototype line in Toulouse for production of the first 10 satellites. This will also be used to test the industrialisation method for the series production of the other satellites."

"Airbus is a key partner to our success as we move forward and are very happy to have them being a part of OneWeband our new joint venture. We are benefiting from Airbus Defence and Space's manufacturing and assembly knowledge as we look to initiate services," said Matt O'Connell, CEO of OneWeb. "As we build out the constellation, besides its very reliable satellite performance heritage and technical support, Airbus brings design for manufacturing capability into this operation which is key to achieving both our short term and long term goals for providing cost effective solutions on time for our future customer."

---

SmallSat Symposium Launches In February

For a thorough immersion in the smallsat market segment, consider attending the upcoming, two-day and extremely important SmallSat Symposium.

This highly informative symposium will be conducted on Tuesday, February 23, and Wednesday, February 24, 2016. The event will occur at the Hogan Lovells Conference Center in Silicon Valley, California, and is organized and sponsored by Satnews Publishers.

For further details and to register, please visit http://www.smallsatshow.com/?page_id=18