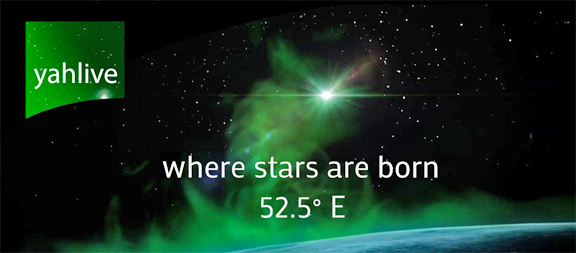 [Satnews] Yahlive has revealed that the company is now the most popular satellite broadcast provider for Farsi speaking viewers across the Middle East and South West Asia, according to a new research report published by international media, brands and communication advisory company, Ipsos Connect.
The report found that Yahlive enjoys the largest market share of satellite broadcasters in the Farsi-speaking community across markets and the company's share is growing, with customers proving extremely satisfied with and loyal to the programming provided. The research found that based on the channels received, Yahlive's market share increased from 20 to 34 percent between 2014 and 2015 among the wider Farsi-speaking population. This strong growth was further reflected with respect to satellite users, where Yahlive's market share increased from 27 to 49 percent during the year within the Farsi-speaking community.

The report found that Farsi-speaking DTH viewer numbers in Tajikistan exceeded two million in 2015, while viewer numbers of exclusive Farsi-based terrestrial networks in Afghanistan and the UAE reached 8.94 million. Combined, the total number of viewers of Farsi content over DTH and Terrestrial Networks grew by approximately 45% between 2014 and 2015, from 26 million to over 37 million. The research, which was based on a sample consisting of people aged 15 years and older, who are TV viewers (of free-to-air TV, payTV and online TV viewers), and watch TV at least three days a week, found that the number of Farsi Direct To Home (DTH) viewers had risen across the sample region by 75 percent from 16 million in 2014 to 28 million in 2015.
The research by Ipsos Connect found that 54% of respondents who were asked why they had chosen Yahlive as their satellite broadcast provider within the Farsi community answered that it was because of the wider program content available. In undertaking the research, Ipsos Connect conducted quantitative research, using computer assisted telephone interviews (CATI). A well-structured Farsi questionnaire of approximately 10 minutes in length was used, and a total sample of 1201 successful interviews were included for the analysis in the report.
Ammar Baranbo, Chief Operating Officer of Yahlive, said, "Yahlive enjoys an impressive retention rate of 88% across Farsi-speaking communities who are found in multiple markets including Tajikistan, Afghanistan, Kurdistan, and the UAE. The show of loyalty for Yahlive programming is the highest in the industry, and this remarkable performance is directly linked to our efforts to deliver premium content that people want to watch time and again. The reliability of our broadcast also works in our favour with respect to winning followers as does our customer focus. For a community limited by the relatively small number of terrestrial Farsi language channels, satellite broadcasters pick up much of the responsibility for providing truly differentiated and compelling viewing content, and this is an area in which Yahlive has proven to be especially effective and highly successful."