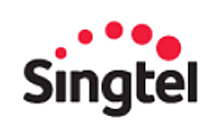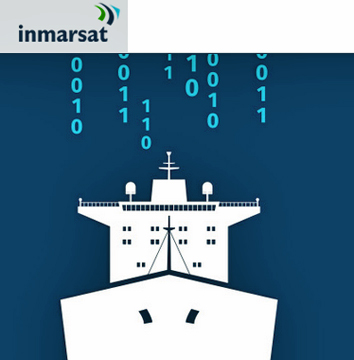 One of Asia's first, commercial installations of Inmarsat's (LSE:ISAT.L) Fleet Xpress has been completed by partner Singtel—the maritime-focus, secure, high-speed broadband service was integrated on "K" Line Ship Management Singapore's ("K" Line) container ship Houston Bridge.
Inmarsat (LSE:ISAT.L) has revealed that their partner Singtel has completed one of Asia's first commercial installations of Fleet Xpress, its maritime-focused, secure high-speed broadband service. The installation was recently completed on "K" Line Ship Management Singapore's ("K" Line) container ship Houston Bridge.

Singtel successfully managed the installation with their experienced installation team, who migrated the vessel's Ku-band satellite Internet service to Fleet Xpress's Ka- and L-band services. The migration involved changing the vessel's antenna hardware and re-configuring the ship's complex on-board network, all the while ensuring that day-to-day operations were not affected. "K" Line is using Fleet Xpress to apply big data analysis for operational efficiencies by monitoring engine performance and fleet management. It is also using the service to provide ship-to-shore internet connectivity to support crew welfare.

According to Mr. Lim Kian Soon, the Head of Singtel Satellite, the service's high-speed broadband, which leverages the company's secure and reliable connectivity, allows maritime firms to introduce new business applications on-board their vessels that optimizes and streamlines the management of their fleets.

Gerbrand Schalkwijk, the Chief Sales Officer at Inmarsat Maritime, added, the launch of Fleet Xpress marks a new page in maritime communications with continuous connectivity and guaranteed performance across the world's oceans. This is a milestone on the industry's journey toward smart shipping and opens up a new era of crew connectivity and operational efficiency. Being scheduled as an Asia-US East Coast service, Houston Bridge is physical proof that mainstream shipping has started the transition to high speed continuous connectivity.
www.inmarsat.com/service/fleet-xpress/