[SatNews] Romantis Inc. has announced performance results for its new high-throughput VSAT router UHP-200, which will be released later this year.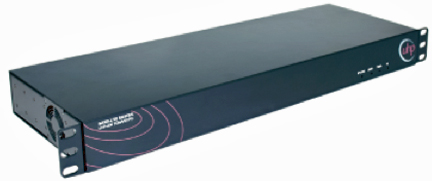 This platform will be added to the award-winning UHP (Universal Hardware Platform) series of VSAT networking products and used in new, high-density Hubs and advanced VSAT terminals. UHP-200 is designed to work with the latest generation of High-Throughput Satellites (HTS) using multi-beam antennas as well as with traditional satellites and larger spot beams.
The new platform is consistent with the Romantis design philosophy of high-performance, 100% software-defined architecture for satellite networking devices. It comprises two SCPC/TDMA demodulators with independent inputs, multi-channel TDMA demodulator and two Gigabit Ethernet user interfaces, all in a compact, light-weight 1RU chassis. The prime application for UHP200 will be in a new generation of UHP Hub stations, where its superior processing resources enable high-density Hubs for large networks with sophisticated network optimization and Virtual Network Operator (VNO) functionality. UHP200 can also be used as an advanced remote terminal, simultaneously receiving carriers from multiple satellite spot beams or from two SCPC stations as well one or more Mesh TDMA carriers. The multiple satellite spot beams can operate in different frequency bands, with the UHP network balancing traffic load across the bands.
UHP200 fully supports Dynamic Network Layout ( DNL). This function of Romantis networks rapidly adapts the network topology—SCPC DAMA to Hubless TDMA to Hub-centric TDM/TDMA—to any changes in the application scenario, traffic load, terminal location or satellite coverage. The trademark Romantis architecture can instantaneously, without losing any traffic, switch between TDMA and SCPC modes of operations.
"UHP 200 combines the simplicity, speed and scalability of the traditional Romantis architecture with the power of latest semiconductor technologies. It is ideally suited for next generation of satellite networks operating over HTS satellites. UHP200 was developed as a result of several years of working closely with leading satellite operators and service providers that run UHP-based networks in 40 different countries. We will share the detailed performance data with our customers during the CommunicAsia conference in Singapore," said Vagan Shakhgildian, President and CEO of Romantis Inc.
For furhter information, please visit the Romantis infosite at http://www.romantis.com/