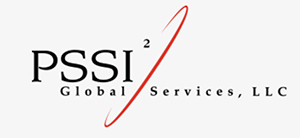 PSSI Global Services and Sydney Teleport Services (STS) have collaborated to establish a gateway between PSSI International Teleport (PIT) in Pittsburgh, Pennsylvania, and the STS teleport in Sydney, Australia — this connection expands both companies' broadcast footprints to cover the U.S., Europe and Asia-Pacific regions.
This new bidirectional connection means PSSI Global Services customers now have unique access to Asia-Pacific satellite fleets as well as STS's expansive fiber network, which reaches from the U.S. to Australia and the U.K. Meanwhile, STS customers gain access to PIT's 50-plus antennas that support transmissions throughout the Americas and the production services at the PSSI Pittsburgh Videotech Center.
The gateway between the two teleports leverages PIT's dual 10 Gbps AT&T Global Video Services connectivity. This high-capacity fiber network connects PIT to STS's point of presence (POP) in Los Angeles, California — and Nimbra units at both ends allow for fully programmable ASI and data connections.
PSSI Global Services and STS deployed the gateway in time to provide successful transmission services for the UFC 234 pay-per-view on February 10. The broadcast originated in Melbourne, Australia, and several pathways were carried between PIT and STS for distribution to international viewers.
Executive Comments
Jason Land, VP of PSSI Global Services' Strategic Television division, said that partnering with top-tier service providers like STS allows PSSI Global Services to deliver even more seamless, efficient, cost-effective solutions for our ever-growing global client base. This new connectivity gives the company the ability to offer clients instant, scalable solutions for international distribution.
Scott Jenkins, MD at STS, noted that with this new circuit, the company is able to offer clients a breadth of exciting broadcasting options that weren't possible before — STS is proud to be partnering with a trusted industry leader such as PSSI Global Services.