[Satnews] NSSLGlobal—the winner of VSAT Service Provider of the Year 2015—has rolled out Cruise Control (CC) LITE, a new entry-level email management solution for the maritime sector.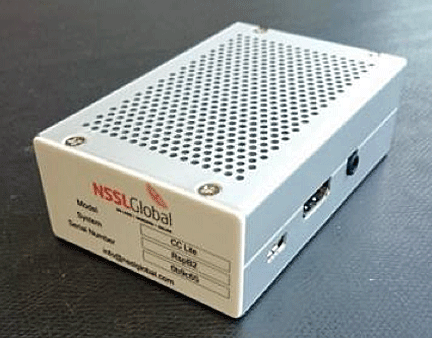 Created by NSSLGlobal, CC-LITE is compatible with both FleetBroadband and Iridium Open Port, meaning it can be integrated into a number of vessels across A1 to A4 regions. The CC-LITE email service enables significant reductions in satellite bandwidth usage and costs through an intelligent mix usage policies and highly-efficient data compression that can save up to 75 percent per message.
By integrating a focused set of functions into off-the-shelf hardware NSSLGlobal has been able to produce an affordable solution that is incredibly simple to set up. The solution is ideally suited to small-regional and inter-regional vessels (e.g. fishing, service and supply) that just have a basic email requirement and do not need the added cost, complexity and unreliability of alternative solutions.
Users can optimize bandwidth usage in a number of ways using the NSSLGlobal Cruise Control online portal: Size restrictions can be applied to different mailboxes, and policies can be applied differently depending whether emails are sent locally or over-the-air. Restrictions can also be placed on who users can send email to and receive email from. Settings can be rolled out across either a fleet or a single vessel, and the Cruise Control appliance will automatically be updated.
The CC-LITE box is also highly discreet, measuring just 97mm x 60mm x 31mm and weighs a mere 150 g, meaning it will integrate easily into existing IT systems via its single Ethernet connection.
Henrik Christensen, Group Maritime Sales Director, NSSLGlobal, said, "Email seems like a very basic thing when you are in an office, but it is a much larger issue when you are out at sea and the bandwidth is constrained. In that sort of environment customers need a solution that enables them to control cost and optimize bandwidth. It also needs to be simple as the crew have a job to do and do not have time to run complex software fixes. With CC-LITE we take all the complication out of the process. It is a simple, affordable product for customers with unsophisticated requirements and a focus on cost-efficiency."