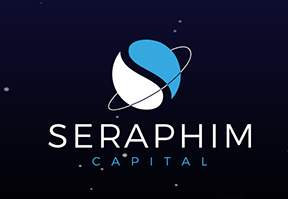 Seraphim Capital has announced that serial space entrepreneur — Candace Johnson — will join the company as partner.
Ms. Johnson has a long and distinguished career as founder/co-founder of such space ventures as SES ASTRA, SES Global, Loral-Teleport Europe, Europe Online, as well as having played critical roles in bringing about space sector leaders including Iridium and ILS.
An experienced venture capitalist and investor, Ms. Johnson has been a member of the Strategic Committee of Iris Capital for the past decade and, until recently, served as President of the European Business Angel Network, now President Emeritus. Ms. Johnson serves and has served on the boards of a number of emerging space leaders including NorthStar Earth and Space and Kacific. She is also the founding president of the VATM, the Association of Private Telecom Operators, co-founder of the Global Telecom Women's Network (GTWN) and co-founder of the Middle East and North Africa Business Angel Network (MBAN) and the African Business Angel Network (ABAN).
In her role as Chair of the Seraphim Space Global Advisory Board, Ms. Johnson will preside over the committee including corporate backers from the industry including Airbus, Telespazio and SES along with representatives from European Space Agency and the Satellite Applications Catapult. A broad range of additional corporates from the space industry will also join once Seraphim concludes their new Global Space Fund.
Candace joins a strong line-up of other partners at Seraphim who have successfully founded and scaled giant international space-related businesses including Michael Jones, co-founder of Google Earth, and Matt O'Connell, co-founder of Earth Observation leader GeoEye which was sold to Digital Global for $1.3 billion.
Executive Comments
Ms. Johnson said she is delighted to be joining peers from around the world to fuel not only "New Space" but also a "New Era in Space" — the world has never needed so much connectivity, so much interconnectivity and so much interactivity. Space ventures play a critical role in providing the necessary infrastructures, services, and applications. This "New Era in Space" is bringing together governments, corporations, and entrepreneurs to realize visions of creating a better life on Earth through the utilization and exploration of space and space-enabled data.
Mark Boggett, the CEO of Seraphim, added the the firm is proud to have a global icon like Candace Johnson joining the team. She is one of the most experienced and globally active "New Space" entrepreneurs and investors in the world. SES has grown to become one of the world's most successful space businesses, now with a market cap of €8 billion. The company can think of no one better to give the firm the thought leadership necessary to support existing activities alongside the raising and deployment of the new Seraphim Space Global Fund.