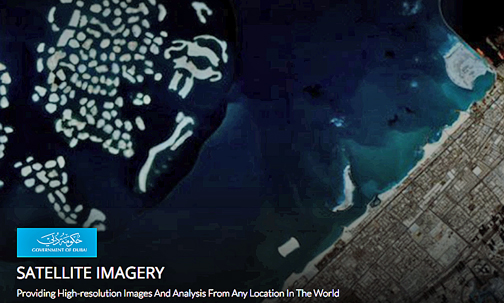 The Mohammed bin Rashid Space Centre (MBRSC) has signed an agreement with Dubai Municipality to design and manufacture the first nanometric satellite in the region.
The satellite, called DM SAT1, is designed to collect and analyze environmental data using space technology, official news agency WAM reported. The data will be used to find solutions for environmental challenges such as increasing pollution in cities and climate change. DM SAT1 is a project of the Dubai Future Accelerators program.
Under the agreement, the MBRSC will design and manufacture the satellite according to the technical specifications and operational capabilities required. The center will also train specialists in Dubai Municipality to use the satellite to monitor the environment and to ensure the optimum use of information received.
DM SAT1 will turn around the Earth at a rate of 14 times during the same day and have the capability to cover large areas of land and sea. The satellite will also be able to provide same site monitoring more than once within a period of three to five days. The satellite is also equipped with two built-in computers for data analysis and storage, in addition to a GPS system.
DM SAT1 will provide data for monitoring sandstorms and other environment related activities, including aerosols and other factors affecting the climate as well as natural marine and wildlife reserves. The monitoring process is carried out through three spectral bands—blue, red and infrared. DM SAT1 is being built in cooperation with the British Space Agency.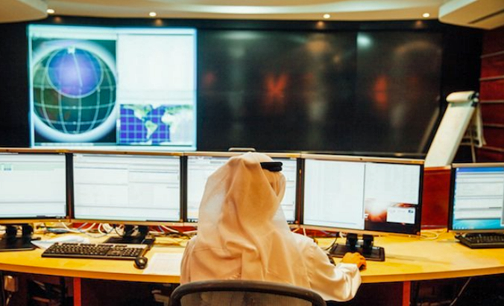 According to Hussain Nasser Lootah, director-general of Dubai Municipality and board member of Dubai Future Foundation, Dubai Municipality is the first municipality in the region to adopt this program, marking a quantum leap in the field of environmental monitoring. The project will employ the latest environmental space technologies to monitor air pollutants and greenhouse gases that cause climate change as it threatens the sustainability of ecosystems and natural resources, as well as the health and safety of communities."
Sheikh Hamdan bin Mohammed bin Rashid Al Maktoum, Crown Prince of Dubai, chairman of the Dubai Future Foundation, and president of MBRSC, stated that it is a necessity for cities and governments in this rapidly changing world. To maintain competitiveness on a global scale, the pace of achievements must be accelerated. With that in mind, a number of platforms such as the Dubai Future Accelerators program have been launched, consolidating the efforts of the government and private sectors to propose solutions for the challenges of the future.
Yousuf Alshaibani, director-general of MBRSC, stressed that the space sector was a key driver of scientific research and added that the creation of new channels for the application of space technology on the ground and in strategic sectors would enhance the status of the UAE in the region and the world and will also provide opportunities for the training of human resources and to achieve long-term returns.