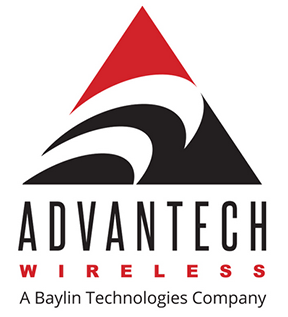 Advantech Wireless Technologies has received more than two million dollars in orders for the company's satellite communication (SATCOM) Engage Class 1.2 meter and 2.4 meter FlyAway SATCOM Terminal from a NATO member country.
The Engage Class Flyaway Terminal Solution includes the most advanced SATCOM technology. This flexible and transportable satellite terminal is a fully integrated tri-band system designed for strategic applications, easy deployment and operation under harsh environmental conditions.

The terminal is based on high efficiency, ruggedized tri-band ready 1.2 Meter and 2.4 Meter Flyaway Antennas which can cover X-, Ku-, or Ka- by replacing the feed only. The antenna is fully motorized with an integrated satellite finding controller. The RF section includes Advantech's Gallium Nitride (GaN) based technology, Solid State Power Amplifiers / Block-Up Converters (SSPAs/BUCs), X-Band from 20W to 100W, Ku-Band from 16W to 125W and Ka-Band from 10W to 40W.
The antenna features...
Flexible and Mobile Solution
Fully integrated system for easy deployment and use
High Performance Motorization Package
Integrated Control System for 1 Button Auto Acquire
Quick one-person installation
Modem with multi access mode
DVB-S/S2X compliant
Multi Band Frequency X, Ku or Ka-Band operation
Compact ruggedized packaging, IP65 compliant
State-of-the-art Second Generation GaN based Solid State Power Amplifier
Excellent Reliability
Minimal Maintenance