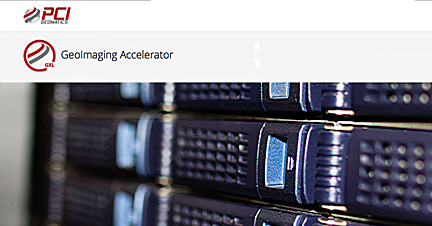 [SatNews] PCI Geomatics has reported that the company 's Mexican partner, Cloud Mapping Technologies (CMT), has selected the high-speed, automated GeoImaging Accelerator (GXL) image processing system to power its production center.
The announcement was made at a launch event held at the Latin American Geospatial Forum (LAGF) in Mexico City. CMT, which also serves as a PCI Geomatics' authorized reseller in Mexico, selected the GXL system as the cornerstone of their investment in a highly automated image production center designed to process large volumes of imagery quickly, efficiently, and with a high degree of quality. CMT's production center is ideally suited to help customers who are faced with sudden peaks in demand for their color-balanced, orthorectified mosaic products, derived from raw aerial or satellite imagery. The system delivered to CMT is capable of processing both satellite and aerial imagery.
The CMT Production Center will provide a unique opportunity for PCI customers in the region. Through the implementation of this center, a world class facility is now available in region where Latin American customers can receive live demonstrations, training, and benchmarking services more quickly and easily.
For additional information, please visit http://www.pcigeomatics.com