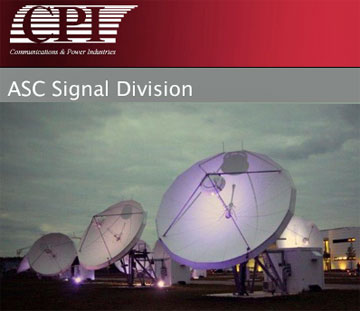 The ASC Signal Division of Communications & Power Industries LLC (CPI) and one of Europe's fastest-growing teleports, Satellite Telecommunications Network (STN), have completed the installation of the teleport's first uplink- and downlink-capable Ka-band antenna system.
Among other technology innovations, the 5.6 meter dish is equipped with CPI ASC Signal Division's patented sub-reflector tracking technology, designed to enable more precise tracking precision than conventional Azimuth/Elevation mount motorization systems. The system has been operational at the STN teleport in Dob, Slovenia since the close of 2015. The antenna allows STN to serve a major customer in Asia in 2016 by providing satellite coverage and broadband services into Sub-Saharan Africa, where media consumption and e-commerce activities continue to grow at exceptional rates.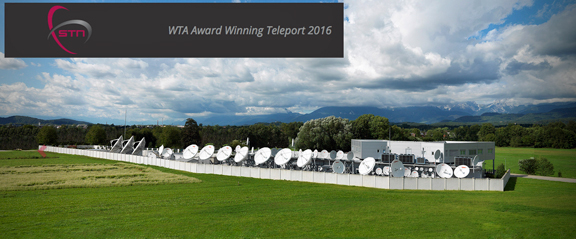 As one of the fastest-growing teleport operator in the world by revenue, STN, which was recently named Independent Teleport Operator of the Year by the World Teleport Association, has invested continuously in the upgrade of its Slovenian teleport. The teleport has over 85 antennas, of which over 14 percent are from CPI ASC Signal, and has provided service to the teleport nearly since its inception. STN serves customers worldwide, growing from a largely regional operator in 2004 into one of the largest independent teleport operator in the world today.
The CPI ASC Signal Division 5.6 meter Earth Station antenna features a computer-optimized dual reflector Gregorian optics system and employed close-tolerance manufacturing techniques. The antenna is also compatible with DBS- and Ku-band operation by changing the feed and cross-axis kits.
According to STN, the antenna has made significant gains through its new tracking system, which is integrated into the multi-band antenna. The sub-reflector tracking (SRT) system is controlled with a Next Generation Controller (NGC) using a highly accurate, built-in tracking receiver. According to CPI ASC Signal Division, this allows STN to track to within 1/1000th of a degree accuracy while compensating for thermal degradation of the main reflector, an important element in keeping the link as solid as possible and reducing the need for excess bandwidth.
"As evident by its global rankings, STN runs a truly state-of-the-art teleport. This most recent award illustrates the continued confidence that STN's management has in CPI ASC Signal Division, and we are pleased that they have once again chosen our products and engineering. STN's continued growth – both in size and in the complexity of services it offers– requires a high-performance system like our 5.6 meter dish," said Keith Buckley, the president of CPI ASC Signal Division.
"STN's growth depends on solid management, technical excellence and good technology partners who are innovative and sensitive to the needs of teleport operators who are on the cutting-edge of service," said STN's managing director, Tomas Lovsin. "Our investment in the 5.6-meter Ka-band system was based on our previous experience with ASC Signal and its leadership in the multi-band technology."