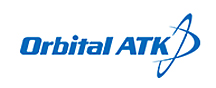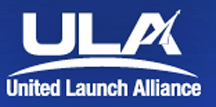 Orbital ATK has produced their 500th large composite rocket structure for United Launch Alliance (ULA) launch vehicles.
Since the establishment of the Luka, Mississippi, manufacturing plant in 1998, the Large Structure Center of Excellence has produced 68 Atlas V, 28 Delta II and 405 Delita IV large composite structures across 106 ULA launches. The 500th structure is a boat tail manufactured with zero defects for a ULA Atlas V launch vehicle.
The large composite structures produced at the Iuka manufacturing facility measure four to five meters in diameter and range from one to 19 meters in length. This facility uses advanced hand layup, fiber placement, machining and inspection techniques for production. The 320,000 square foot plant houses one of the largest autoclaves in the world, measuring 20 feet in in diameter by 23 feet in length.
Composite materials are critically important in the production of nexgen launch vehicles and aircraft due to their strength and light weight, which delivers fuel efficiencies and operability that would be unavailable using traditional metal manufacturing. The ULA Delta IV composite structures manufactured by Orbital ATK include nose cones and aero skirts, fairings, payload attach fittings an diaphragms, interstages, center bodies and thermal shields. The structures manufactured for ULA Atlas V include heat shields, interstages and boat tais.
"This production milestone is a remarkable accomplishment and a very special occasion for all of us," said Steve Earl, Vice President and General Manager of Orbital ATK"S Aerospace Structures Division.