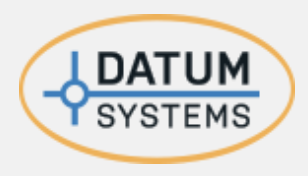 Datum Systems, a privately-held innovator of ground network technology for satellite and troposcatter communications, is on the move with a major growth spurt that is best accommodated by moving all of the company to their headquarters to Mesa, Arizona in the Phoenix metropolitan area.
Additionally, heading up this new location will be David Koblinski who is newly appointed as president and general manager. The founder and former President Michael Boutte will continue supporting Datum in the role of technical advisor. David Koblinski served as Datum Vice President of Business Development for over 10 years in Phoenix, where the company successfully launched the M7 Series modem platform, engineered for carrier efficiency and flexibility to support FSS and High-Throughput Satellite (HTS) networks.
Datum's HQ had been in their former location for more than 10 years in the Phoenix area, known for its history as a development hub for Satcom technology. Considered as major players worldwide Datum's credentials, include global satellite service providers, fixed/wireless telecom operators, government and Mil-Satcom users, connect using M7 proprietary and standard DVB-S2X modem modules to affordably meet needs of high-speed connectivity and network flexibility.
David said he is excited to take on these new responsibilities in Phoenix, where they will leverage the area's specialized resources to take Datum to the next level. On his new responsibilities he added, the role of General Manager is not new ground for him given similar responsibilities he held in the industry previously.
Prior to joining Datum in 2008, David served as General Manager for Radyne Corporation. As a satellite industry veteran with over 35 years of experience in the business, with strong focus on SCPC technology and markets, Koblinski will be responsible for leading Datum through the new Satcom era of multi-orbit, multi-band high-throughput networks (HTS), GEO/MEO/LEO satellite constellations and spectrum management.
Learn more about Datum's core products and new developments by visiting Datum Systems at Booth #1038 at the Satellite 2019 Conference and Exhibition, May 6 through 9, at the Walter E. Washington Convention Center in Washington, DC.