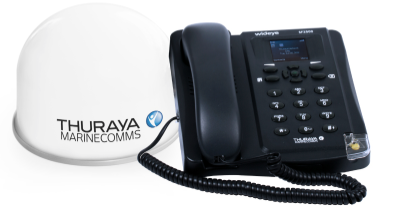 Two notable companies that have similar products and services will be co-exhibiting at the Offshore Patrol Vessels Middle East 2016 conference in Bahrain. Mobile Satellite Services operator, Thuraya Telecommunications Company, and its long-standing service partner, IEC Telecom, will be co-exhibitors.

Thuraya will display a number of products that represents the company's broad range of technologically advanced and reliable mobile satellite voice and broadband devices that provide ease-of-use and efficiency. The line-up of terminals will include the Thuraya Orion IP and Thuraya SF2500, which offers voice and broadband data IP connections that allow users to access navigation charts, weather data, and weather satellite images reporting on their position; or keep in touch with their headquarters or remote offices.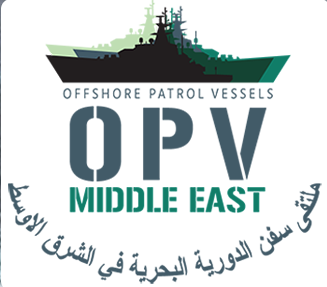 Fahad Kahoor, Director of Market Development at Thuraya, said, "Offshore patrol vessels are intended to carry out a range of missions such as maritime security, border control, routine patrols, anti-smuggling, counter-piracy, and fishery protection, as well as effective disaster relief. Therefore, clear, reliable, uninterrupted satellite connectivity is vital to achieve these tasks, and Thuraya's easy to install marine terminals are the perfect solution."
Operating over Thuraya's satellite networks, Thuraya's terminals help ships increase their operational efficiency while ensuring office and welfare communication of their onboard crew by delivering reliable and efficient data and voice capabilities. The SF2500 is a voice satellite terminal that combines voice capabilities, crew calling, GPS tracking, geo-fencing and SMS services in a compact package designed for small- and medium-sized vessels. The Thuraya Orion IP is a broadband terminal, specifically designed for the harsh maritime environment that provides robust and reliable data connectivity at speeds up to 444kbps with a cost effective price plan commitment and supports use of customer security products such as virtual private networks (VPNs) and third party government IP crypto.
Nabil Ben Soussia, General Manager of IEC Telecom in Middle East and Kazakhstan, added, "We are pleased to partner with Thuraya at OPV. With the expansion of Thuraya's maritime portfolio, we have even more of a selection of high-quality equipment and services to offer customers —vital equipment that keeps crew of navy vessels connected with colleagues, family and friends while away at sea."
www.iec-telecom.com/technical-network/thuraya/