HISPASAT has sealed an agreement with Claro Argentina to provide internet access to 250 rural communities throughout Argentina via a cellular backhaul service by satellite.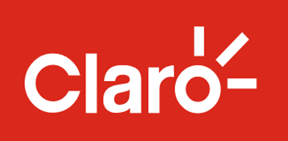 HISPASAT will provide its capacity to extend connectivity in Argentina, especially in the areas of the country where deploying terrestrial telecommunications networks are difficult to accomplish.
This service will allow Claro Argentina to expand its networks efficiently to offer to its subscribers mobile broadband satellite with the highest quality of experience and network performance. HISPASAT'S satellite capacity will enable Claro to connect its towers in these areas, increasing the transmission and thus obtaining access to better data availability in places of difficult access.
The roll out of this 3G and 4G satellite backhaul network has already started and 100 communities will be able to enjoy the service soon. In the next stages, the network is expected to be completely available and reach approximately 250 rural communities in Argentina.
The service will cover the regions of Patagonia, Cuyo, Centro and Noroeste, connecting the sites with 2G+3G+4G mobile radio bases through the Ku-band capacity of the Hispasat 30W-5 and Hispasat 30W-6 (H30W-5 and H30W-6) satellites.
Ignacio Sanchis, CCO of HISPASAT, said the company is proud to continue providing our technology and helping to bridge the digital divide together with Claro Argentina. This agreement showcases the role of satellites as a driver for connectivity in the rural environment, making it easier to extend mobile communications to areas where they would not reach otherwise."
According to Julio Porras, CEO of Claro Argentina, Uruguay and Paraguay, as leaders of the mobile market in Argentina, the firm is happy to announce a network expansion to remote communities and low population density that have difficult access to connectivity. The project is highly demanding in regard to the spectral efficiency, with the objective of to achieve greater performance to allow 4G connections, thereby improving the offer of services to customers in these locations.