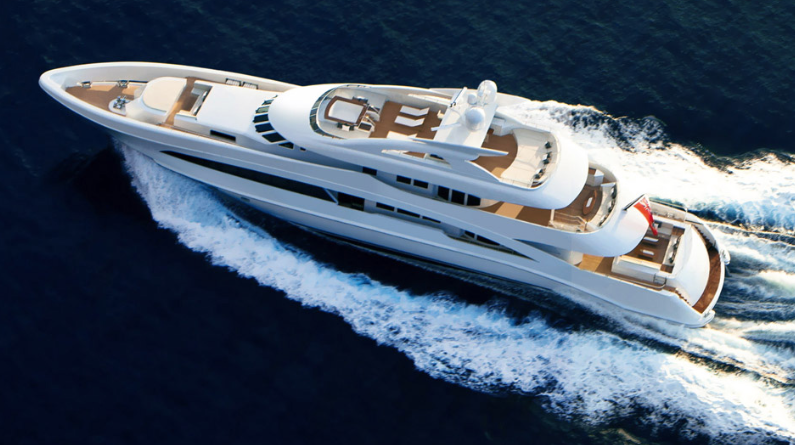 For those owning a super yacht, or not, the final transactions have taken place that now bring OmniAccess into part of the Marlink Group. Marlink has been busy bringing others into the 'fold', such as in December of last year they acquired LiveWire Connections, and this latest acquisition of OmniAccess furthers Marlink's foray into the superyacht realm.

The closing of the transaction was first announced in November 2017 when OmniAccess, a superyacht broadband connectivity services and solutions provider, became part of the Marlink Group. OmniAccess, a Majorca-based company was founded in 2002 and will continue to operate under their OmniAccess brand taking the superyacht and boutique cruise segment of the Marlink Group forward. The management teams of OmniAccess and Marlink will work closely together to improve services to their customers and to be more competitive in the satcom industry.
The completion of the OmniAccess transaction follows the recent acquisition of LiveWire Connections in December 2017, and the combination will extend Marlink Group's existing maritime leadership to the superyacht and boutique cruise segment. The maritime VSAT company, and the new combined Marlink Group, generates close to US $500 million revenues, employs 1,000 experts and manages over 5,000 VSAT vessels under contract. Both OmniAccess and Livewire Connections further Marlink's aim to address broadband satellite services and on-board IT solutions in the superyacht sector, with applications that include streaming television, social media and fast web browsing for owners, their families and guests.

OmniAccess employs more than 70 specialists and operates a VSAT network with more than 24 satellite-beams in both C- and Ku-band, uplinked from six teleport locations in Spain, Germany, Hawaii, Australia and the USA. OmniAccess provides nextgen BroadBeam®VSAT solutions for internet connectivity at sea with ultra-high speeds of up to 300 mbps, augmented by the nextgen iO 4G and WiMax terrestrial connectivity services, as well as their suite of Plexus advanced integrated maritime IT networks and IPTV solutions.