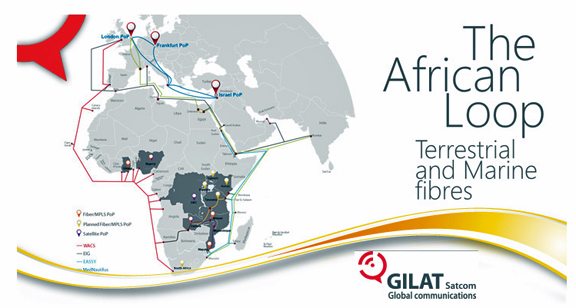 [Satnews] Gilat Satellite Networks Ltd. (NASDAQ, TASE: GILT) will showcase their solutions for Rural Broadband via Satellite at AfricaCom 2015, Cape Town Convention Center, November 17-19, 2015 – Booth D1.
The company will also highlight its new X-Architecture, optimized for High-Throughput Satellites (HTS), which enables satellite operators to dynamically support mobility, enterprise, cellular and consumer broadband markets – and different business models—all from a single platform.
Executive Comment
"Africa offers a great potential for growth, as satellite communication connects previously isolated communities in the region more efficiently and cost-effectively than before. Gilat is well-placed to drive rural broadband solutions in Africa, and become the best partner to the new HTS providers who plan to deploy their services across the continent", said Dov Baharav, Gilat's Interim CEO and Chairman of the Board.