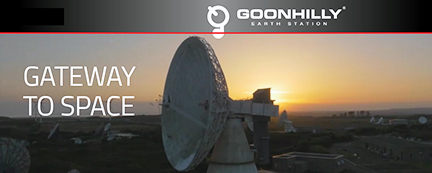 Goonhilly Earth Station has announced that data center industry veteran Chris Roberts has joined the company's executive team as Head of Data Center and Cloud.
Chris's appointment comes as Goonhilly prepares to open a tier 3/4 data center in Spring 2019, offering exceptional connectivity by linking global subsea cables with satellite communications and fiber.
Chris brings more than two decades' experience in the data center and cloud hosting industry including senior roles at Pulsant, Datapipe and iomart. His expertise in building high-growth cloud hosting and data centre businesses via a mix of direct and indirect channels will be invaluable in his new role.
Goonhilly's new high-specification data center's use of renewables, its Enterprise Zone status and its low latency connections are designed to make it a cost-effective choice for hosting and co-location customers in the satellite and broadcast industries as well as a wide range of enterprises. A national infrastructure asset for many decades, the Goonhilly site offers customers a high level of resilience, enhanced by its rural location and a secure energy source including green power from its onsite solar farm and local wind generation.
Executive Comments
Chris Roberts, Head of Data Center and Cloud at Goonhilly, said the company's investments in data center technology — including security, power and cooling systems — will ensure a compelling proposition for customers. The data center will appeal to the space and satellite industry as well as other enterprises that will be attracted by the ability to collaborate and interoperate faster and more effectively.
Ian Jones, the CEO of Goonhilly, added that Chris is a talented individual with the industry expertise and relationships required to lead this important part of Goonhilly's fast-growing business. The firm's goal is to ensure that the Goonhilly data center appeals to existing customers and enterprises who wish to benefit from world-class connectivity.