PLD Space and the Teruel Airport Consortium have signed an agreement for 13,337 m2 space in the Teruel Airport for launcher technology projects — the agreement will be in force for a period of 25 years, with the option of an additional 10-year extension.
The Governing Council of the Teruel Airport Consortium awarded PLD Space the contract to use licensed areas to carry out the tests of their rocket motors. PLD Space, known as the European Microlauncher Company, will invest more than one million euros in infrastructure for the construction of a new control room, offices, access paths, a rocket engine maintenance hangar and a new test bench to test their complete ARION 1 rocket.
The Councillor for Land Structure, Mobility and Housing and President of the Airport Consortium, José Luis Soro, said that from the airport platform, an R&D node has been created, with PLD Space being one of the best examples for this space and becoming the second largest, permanently licensed firm at the airport with the largest volume facility.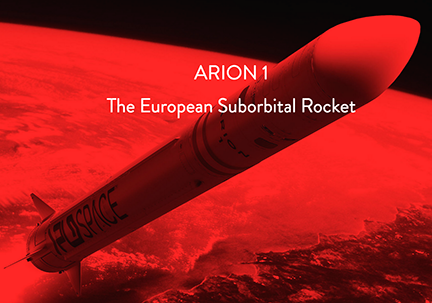 PLD Space started their activity on October 6, 2014, at Teruel Airport facilities through a public property authorization of use that was initially designated for 3,570 square meters of surface area, where the first test bench for liquid fuel rocket engines in Spain was installed. For the last four years, PLD Space has been testing rocket motor technology at the airport, which has allowed the company to demonstrate their technology, which generates confidence in private investors throughout Spain and enables employee growth.
Following the signing of the concession contract, a follow-up meeting was held between Raúl Torres, CEO of PLD Space, and the GM of Teruel Airport, Alejandro Ibrahim.
Executive Comments
Raúl Torres, CEO of PLD Space, said that the infrastructure is being consolidated at Teruel Airport, which is fundamental for the growth and competitiveness of the company. He added that this new infrastructure will bring the firm closer to achieving their milestone of launching their rocket into space next year.
The General Director of the Airport, Alejandro Ibrahim, spoke about the facilities offered by the Airport of Teruel and noted that the airport is offering their best resources and capabilities to promote and boost the aerospace industry and turn PLD Space into a world leading company in Aeronautics, with rocket motors being a key factor in space transport.
TERUEL AIRPORT is the largest international innovative centre in the aeronautics/aerospace industry with parking, maintenance and recycling of large aircraft in Europe; it also has a flight school, flight tests and trials, general aviation, executive aviation, engine testing, aerial work, medical helicopter service, drones, prototypes, R&D projects and aeronautical training.