[SatNews] Integrasys announces a new website fully focused on satellite technology offering the latest products information, videos, services, articles, news and interviews.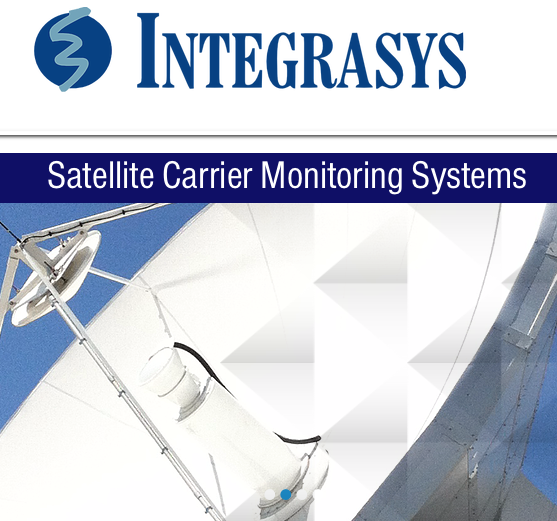 Integrasys is a privately owned company that focuses on engineering and manufacturing Satellite Spectrum Monitoring systems in the telecommunication and broadcasting markets.
The Company was founded in 1990 by a group of Hewlett-Packard engineers developers of automated RF and microwaves test systems and software, and continues to evolve offering a wide range of signal monitoring products for different telecom services.
Their mission is to provide the industry with the best quality and fastest technology available in carrier monitoring systems, with the customer service and care that customers deserve.
We want to add value to our customers in quality of service, technology, speed and cost efficiency, therefore satellite industry recognizes Integrasys as the Technology Leader for innovation in satellite signal carrier monitoring systems.
Some of the site's leading news items include:
iDirect's Evolution Platform and Satmotion Pocket are Selected by Via Direta to Power Largest Distance-learning Program in Brazil
Satmotion Pocket, iDirect Remote Commissioning Solution Helps Axesat Streamline VSAT Installations Across Latin America
Antenna Aligment on Maritime Vessels

These and more news items can be found here.