Asia-Pacific Satellite Communications Council (APSCC) has named Mr. Cheng Guangren as the 'Satellite Executive of the Year'.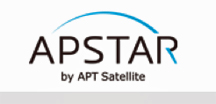 APSCC is the largest and most influential organization in satellite industry in Asia Pacific. The organization's Award Committee honors outstanding organizations and individuals for their collaboration, guidance, support and contribution to the industry.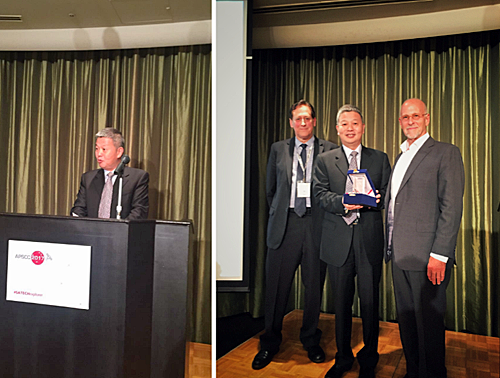 Since Mr.Cheng was appointed as the Executive Director and President of APT Satellite Company Limited (APT Satellite) in June 2008, his leadership has directly resulted in the outstanding performance of the company. During 2009-2017, APT Satellite totally purchased 9 satellites, including 6 new satellites namely APSTAR-7, APSTAR-7B, APSTAR-9, APSTAR-5C, APSTAR-6C and APSTAR-6D, and three in-orbit satellites namely APSTAR-2R, APSTAR-9A and one for orbital slot bring-into-use.
Meanwhile, APT Satellite has continuously achieved brilliant financial performance, with revenue CAGR at 11.8% in 2009-2016. Especially for the year 2016, given the global satellite industry slowed down, APT Satellite still recorded positive result in revenue and EBITDA, while the leverage ratio keeps at low level of 25%.
APSCC (Asia-Pacific Satellite Communications Council) is a membership based, non-profit, international organization that represents all sectors of satellite and space-industries including satellite service providers, manufacturers, launch service providers, risk management companies, broadcasters, and government organizations. APSCC membership is open to any organization involved in the satellite industry with interests in the Asia-Pacific. The overall objective of the APSCC is to promote communications and broadcasting via satellite as well as outer space activities in the region through conferences, forums, workshops as well as exhibitions. For more information:
Upon accepting the award, Mr. Cheng said that he entered the Fixed Satellite Operation industry in 1992. Over the past 25 years, he has worked for SINOSAT, CHINADBSAT, CHINASAT and APT Satellite. Today, he noted, the industry has entered into a decline cycle, and new challenges and pressures have to be faced. Cheng firmly believe FSS has a bright future and will continue to be the leading power in the satellite Industry and he and his team will continue to work hard to meet challenges and embrace the future.