Kymeta has announced that Chief Executive Officer Dr. Nathan Kundtz will leave his current role with Kymeta next month and will continue in an advisory role to the company going forward.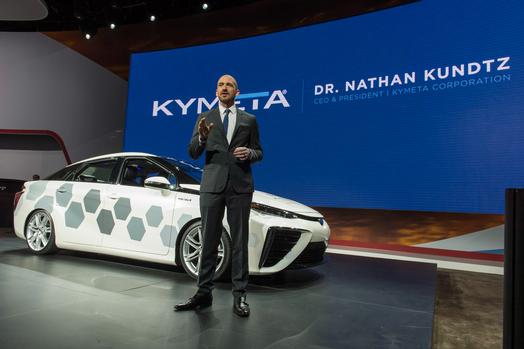 Marc Stolzman, Kymeta's President and CFO will guide the company's day-to-day operations in the interim while the Kymeta Board of Directors conducts a global search for the next Kymeta chief executive officer. Kymeta recently closed a sizeable financing round while also significantly growing its network of global partners. The company continues to be well supported by its investors and has a strong foundation for continued growth and long-term success.
Executive Comments
Kymeta Chairman, Rodi Guidero, said that Nathan is a pioneer whose technical contributions have set a foundation for the company as well as the industry. Kymeta is pleased Nathan will continue to be a valued technical advisor and the company is looking forward to bringing on additional talent and leadership to launch the next stage of Kymeta.
Dr. Kuntz added that he believes in Kymeta and is proud of where the company is today. The firm has taken an incredible idea and turned it into a viable, commercially available product that will play a critical role in providing connectivity to every corner of the Earth. That is an amazing accomplishment. Kymeta is now in a true stage of commercial operations and the company now needs the leadership experience of someone with a track record of driving significant commercial growth.