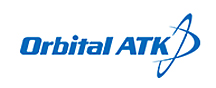 [Satnews] Orbital ATK, Inc. (NYSE: OA) has been selected by NASA for a second contract to provide commercial cargo delivery and disposal services to and from the International Space Station (ISS).
Under the Commercial Resupply Services-2 (CRS-2) contract, the company was awarded six initial cargo missions, valued at about $1.2-$1.5 billion, to be carried out starting in 2019. Depending on the spacecraft/launch vehicle configurations used, these initial missions will deliver approximately 22,500-26,500 kilograms (or 49,000-58,000 pounds) of supplies and equipment to the orbiting laboratory. Later in the contract, NASA may award additional missions for the 2021-2024 period based on operational requirements of the ISS.
For the upcoming CRS-2 missions, Orbital ATK's Cygnus™ spacecraft can be carried into orbit by either the company's upgraded Antares™ launch vehicle or United Launch Alliance's Atlas V rocket. This option enables NASA to better tailor future missions to meet specific ISS operational requirements, as well as demonstrating the flexibility of the Cygnus spacecraft for cargo supply to the ISS.
Orbital ATK has already delivered approximately 7,300 kilograms (or 16,000 pounds) of cargo to the ISS during four successful missions since 2013. Its next CRS mission (called "OA-6") is scheduled for launch in March aboard an Atlas V rocket from Cape Canaveral, Florida. The OA-6 mission will again utilize an enhanced Cygnus spacecraft capable of carrying over 40% more cargo by incorporating a larger pressurized cargo module than the previous design. For the upcoming mission, Cygnus will deliver approximately 3,500 kilograms (7,700 pounds) of cargo to the ISS.
For all upcoming missions under the CRS-1 and CRS-2 contracts, Orbital ATK will use the enhanced Cygnus design. In addition to its larger pressurized cargo module that allows increased cargo capacity, the enhanced Cygnus incorporates high-performance UltraFlex™ solar arrays designed and manufactured by the company's Space Components Division in Goleta, California.
David W. Thompson, Orbital ATK's President and Chief Executive Officer, said, "With our flexible cargo delivery system now up and running, our team is well prepared to deliver essential supplies to the International Space Station for years to come."

"This second CRS contract award reinforces Orbital ATK's role as a trusted partner to NASA with a proven cargo delivery and disposal service that continues to support the important work being performed aboard the ISS," said Frank Culbertson, President of Orbital ATK's Space Systems Group. "Our goal for both CRS-1 and CRS-2 remains unchanged, which is to support the needs of the crew members aboard the ISS with 100 percent mission success and schedule certainty."
"By utilizing the flexibility of our Cygnus spacecraft, combined with a mixed fleet of launch vehicles, Orbital ATK is providing NASA a complete portfolio of mission options to fulfill their cargo delivery needs," said Culbertson.
CRS-2 missions to be launched aboard the company's upgraded Antares rocket will originate from the Mid-Atlantic Regional Spaceport (MARS) located at NASA's Wallops Flight Facility in eastern Virginia. With support from NASA and Orbital ATK, MARS has completed repairs and upgrades to the Pad 0A launch complex for compatibility with the new Antares configuration. The upgraded Antares will be powered by dual RD-181 main stage engines and a modified first stage core structure that provide increased lift capacity to enable greater payloads as compared to the original Antares design.
"The upgraded Antares is currently undergoing integration with the new RD-181 engines fully installed into the first stage of the rocket," said Scott Lehr, President of Orbital ATK's Flight Systems Group. "We remain on schedule for Antares launches to resume in the second quarter of 2016."