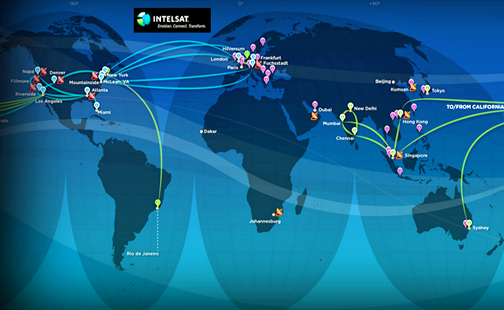 The IntelsatOne terrestrial network is now going to start to bring news content and special events from around the world to Australia for that country's Nine Network Australia network affiliates.
Intelsat (NYSE: I) globalized network is powered by the firm's satellite backbone and will be initially providing services via their Australia/New Zealand Ku-band beam resident on Intelsat 19 and their network support will range well into the next decade.
Nine Network Australia (NNA) is one of that country's top-rated commercial television networks, with local stations in Sydney, Melbourne, Brisbane, Adelaide, Perth and Darwin, along with a regional broadcaster, NBN. The network also has news bureaus in Canberra, London and Los Angeles. NNA is a subsidiary of Nine Entertainment Co., one of Australia's leading media companies.
NNA previously used Intelsat for its domestic and international occasional use requirements. Most recently, NNA selected Intelsat to provide short-term services for the 2016 Olympic Games in Rio de Janeiro using Intelsat 29e.