UltiSat, Inc. has been awarded a prime contract by the Swedish Defense Materiel Administration (FMV) to provide satellite bandwidth in Europe, the Middle East, Africa, Russia, and Afghanistan — the Swedish Armed Forces is the government agency that is tasked with defending the country of Sweden and the nation's interests.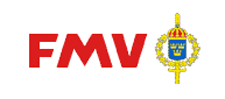 UltiSat is one of four awardees of a Swedish Defense Materiel Administration (FMV) Agreement for Satellite Capacity over ITU-R Region 1 for the period encompassing 2017 through 2020. Under this Agreement, UltiSat is positioned to provide C- and Ku-band satellite capacity to enable IP connectivity for forward-deployed FMV troops. UltiSat will implement and operate this project by leveraging its global network and service infrastructure, Secure Network Operations Center (SNOC) and extensive engineering and technical operations expertise.
Moe Abutaleb, CEO of UltiSat, revealed that the company's recent win for C-band capacity over the region of interest attests to the firm's technical and commercial capabilities to bring cost effective solutions to FMV. Significant past performance and expertise in the deployment and operation of secure and reliable satellite and wireless solutions in difficult territories led to this decision by Sweden and the company's teams look forward to supporting the Swedish Armed Forces with this important program.