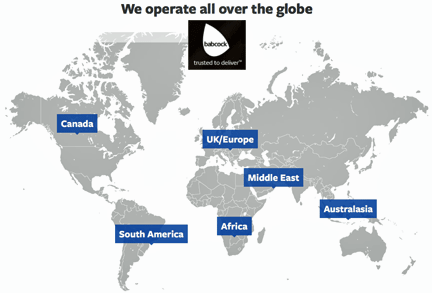 [Satnews] SIS LIVE has signed an agreement with the media services arm of Babcock International Group (Babcock) to supply uplink services from their UK teleports.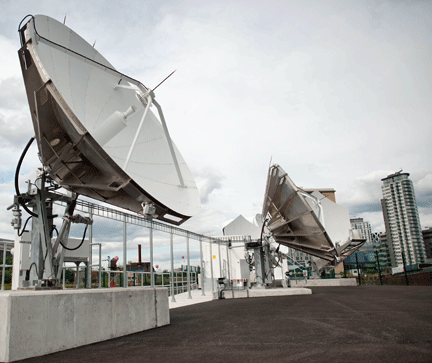 The service commenced this month with SIS LIVE providing uplink facilities from their MediaCityUK teleport. SIS LIVE already offers market-leading connectivity via fibre, satellite and microwave, complemented by its teleport and network operations centers (NOC) in Milton Keynes and MediaCityUK.
SIS LIVE's MediaCityUK teleport is one of the most modern and able teleports in the north of the UK, offering an unprecedented level of 24/7 connectivity over Ku, Ka, C and DBS bands; backed up by SIS LIVE's teleport at Milton Keynes. Together with NOC operations, the company offers worldwide distribution to a wide range of platforms.
John Bozza, commercial director, SIS LIVE, said, "SIS LIVE provides best in class solutions for many connectivity needs, giving broadcasters direct access to the global satellite market. "We already have great experience of delivering critical distribution services for UK Sport and to bookmakers across the UK, Ireland and beyond, so working with Babcock to deliver uplinking capability was the next logical service to offer. We look forward to exploring further opportunities with Babcock."

Leah Holding, director, media services, Babcock, said, "SIS LIVE's consistent reputation for providing high-quality and reliable connectivity across diverse routings made it the obvious choice of partner for this service.
"We look forward to working with SIS LIVE to deliver our UK customers content, via their impressive satellite portfolio."

David Meynell, managing director, SIS LIVE, said, "Our extensive infrastructure, expertise, and innovative and flexible approach to business meant it made absolute sense for us to work with Babcock on this project. Recent additions to our management and technical teams have brought the necessary knowledge and experience to allow us to put our comprehensive connectivity network to further use and this is an excellent move for SIS LIVE. This is a partnership we hope to expand in the future, in line with our vision to be the connectivity provider of choice for critical media content."