[SatNews] Iridium Communications Inc. (Nasdaq:IRDM) and Arion Communication Co., Ltd., a specialist in maritime, aviation and land-mobile navigation and communications equipment, have announced a strategic partnership wherein Arion will distribute Iridium mobile satellite communications services and products in South Korea.
Arion will be offering its customers—including government/military, aviation, maritime and enterprise organizations--the benefits of the Iridium network, which delivers reliable voice and data communications, anywhere on the planet--even polar regions. As part of the agreement, Arion will be reselling Iridium Pilot, powered by Iridium's OpenPort® broadband service, which provides the industry's only pole-to-pole mobile wireless coverage for ships at sea. The company will also be selling Iridium GO!, the world's first truly global smartphone access device; the rugged, weatherproof Iridium Extreme® handset; and the Iridium Short Burst Data (SBD) service. Through the Iridium partnership, Arion will be providing worldwide M2M communication coverage to global companies based in South Korea.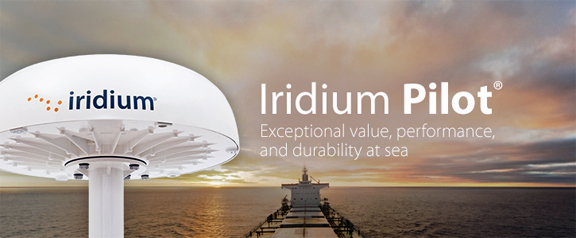 Iridium NEXT, the company's next-generation satellite constellation, is scheduled to begin launching in late 2015. It will enable the Iridium Certus(SM) broadband service, which will deliver versatile, enterprise-grade, reliable communications and support a portfolio of partner products with a broad range of data speeds eventually as high as 1.4 megabits per second for a single user terminal. The Iridium NEXT constellation deployment is scheduled for completion in late 2017.
Executive Comments
Tony Park, CEO, Arion Communication, said, "Safety is of vital concern to every organization we work with, so it is important that we offer the most reliable products and services for their critical communications. With Iridium, we can deliver this today. And we are looking forward to offering them the many benefits of the Iridium NEXT satellite constellation when it comes online in the future."
"We welcome Arion as an Iridium partner, as it is experiencing tremendous growth in markets that can benefit from our products and services," said Bryan Hartin, executive vice president, sales and marketing, Iridium.