CPN Satellite Services GmbH has released an advanced LTE-BGAN M2M Dual Mode Terminal that combines CPN's high quality integrated cellular LTE gateway with the Hughes 9502 satellite BGAN M2M modem, this all IP solution packaged in a ruggedized enclosure with battery back-up, is ideal for IoT M2M fixed site locations.

The new generation terminal significantly increases reliability for sites transmitting high-value data, whether in urban or rural environments, providing resilient L-band BGAN connectivity for periods when the primary LTE connection is congested or unavailable. Furthermore, it features intelligent IP routing during the failover process, and separate modem power supplies for high reliability.
Developed to withstand harsh weather conditions, the LTE-BGAN Terminal is ideal for unattended sites equipped for supervisory control and data acquisition (SCADA) or M2M applications, such as midstream pipeline operations and a range of environmental applications including wind farms, forestry monitoring and surveillance.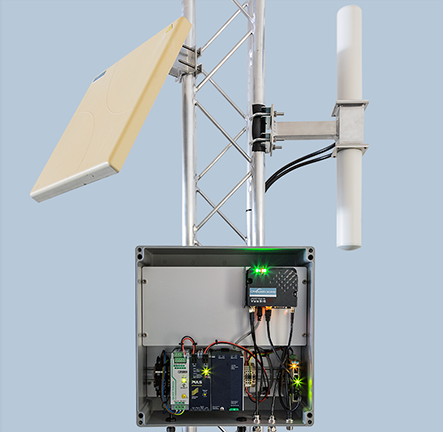 Tom Nicolai, GM of CPN Satellite Services GmbH, said that the combination of the world´s most successful BGAN M2M Terminal from Hughes with an industrial grade LTE gateway, protected with the well-known CPN IP67 Enclosure against harsh weather conditions, is a real breakthrough in the urban and rural IoT world. Connecting cellular networks to the satellite BGAN network of Inmarsat with the dual mode operation of the company's newest solution will enable new IoT projects around the globe, where reliable communication and a secure fall-back for local LTE networks is needed.
Graham Avis, VP and GM at Hughes San Diego, said that this novel solution demonstrates Hughes continuing commitment to drive solutions that expand broadband services across the globe at an affordable cost and addresses the IoT ecosystem requirement for high availability and customized M2M solutions for rural and urban environments.