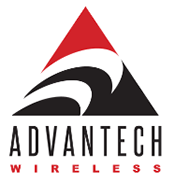 Baylin Technologies Inc. ("Baylin") (TSX: BYL) has announced the the company's Dorval, Quebec subsidiary, Advantech Wireless Technologies Inc. ("Advantech"), will present details of their second generation Gallium Nitride (GaN) based pulse amplifiers at the International Defence Industry Exhibition MSPO 2018 in Kielce, Poland, today through Friday September 7.
Advantech's Solid State Pulse Amplifiers (SSPAs) are fully modular systems that can operate over the band of 2.9 to 3.1 GHz or 2.7 to 2.9 GHz. This line of GaN based Pulse Amplifiers is designed to replace aging Traveling Wave Tubes (TWTs) and Klystrons with advanced solid state technology. The most vital feature of Advantech's GaN based SSPA's is its modular design with built-in redundancy. It allows the plug-in power supplies and RF modules to be hot-swapped without any interruption of service or material reduction in output power.

The advantage of solid state design over traveling wave tubes and Klystron technology is that solid state technology is much better suited for mobile tactical radar applications.
Executive Comment
Randy Dewey, Baylin President and CEO, said that because of the system's linearity, the amplifier produces a cleaner pulse resulting in better detection range and resolution of the radar system. When operated with the improved pulse shaping technology that is available today, a typical 10 kW modular GaN based amplifier with built in redundancy will replace a 1 MW TWT and offer longer range, higher accuracy at a fraction of the cost.