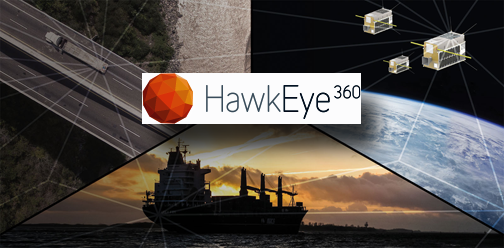 HawkEye 360 Inc. and Windward have partnered to offer new global insights into maritime domain awareness through their combined capabilities — HawkEye 360 will contribute the firm's RF dataset for use on Windward's digital platform with select customers.

With HawkEye 360's space-based RF geolocation services and Windward's technology platform, a customer will be able to validate a vessel's reported AIS location and continue tracking once the vessel has gone dark. Windward will integrate HawkEye 360's services into their platform to provide a seamless customer experience. The partnership will demonstrate how RF analytics provides time critical insights for MDA that were previously impossible, offering significant value to Windward's customer base.
The partnership between HawkEye 360 and Windward will help countries, law enforcement entities, financial institutions, and maritime insurers achieve domain awareness on a global scale.
Windward Co-Founder and CEO, Ami Daniel, said the company is committed to providing the firm's clients with the biggest data and deepest insights to help them solve their maritime problems. That's why the company is delighted to be working with HawkEye 360 and looks forward to exploring how RF geolocations and analysis can offer clients an even better service through enhanced risk modeling.
HawkEye 360 CEO John Serafini added that the Windward relationship aligns with the company's strategy to partner with best in class organizations, servicing established markets that will significantly benefit from the firm's first-of-its-kind global RF geolocation and analytic services.