[Satnews] Gilat Satellite Networks Ltd. (NASDAQ:GILT) (TASE:GILT) announces the company's intention to unveil their revolutionary architecture, optimized for High-Throughput Satellites (HTS), at the China Satellite Conference in Beijing, October 28-30, 2015.
The new architecture enables satellite operators to dynamically support mobility, enterprise, cellular and consumer broadband markets—and different business models—all from a single platform.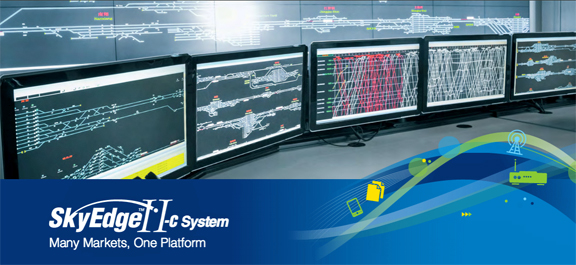 At the event, Gilat will showcase its SkyEdge II-c family of products, which supports the new architecture and addresses a wide range of markets:
The Capricorn product line provides ultra-high performance for 3G/LTE cellular backhauling, IP trunks, mobility services and more. Capricorn features a 4-port Gb Ethernet LAN and is available as a rack-mounted or desktop unit.
The Gemini product line delivers high-throughput enabling high-speed broadband Internet services to the residential and enterprise markets (e.g., retail, banking, ATMs, SCADA, M2M, IOT, lotteries, and more).
Libra is a satellite/cellular hybrid terminal offering mobile operators, ISPs and DTH service providers a low-cost solution for delivering reliable high-speed broadband Internet to underserved areas.
The company will also display its industry-leading mobility solutions including its high performance airborne transceivers.
Participants at the China Satellite Conference are invited to visit Gilat at booth J2. At the event, Jun Xiang, Gilat's General Manager of Greater China, will be leading a session entitled "Maximizing HTS Business Potential with Gilat's New Architecture".
Executive Comment
"It is no coincidence we have decided to unveil our latest technology and products specifically at the China Satellite Conference," said Dov Baharav, Gilat's Interim CEO and Chairman of the Board. "China is an important strategic market for Gilat given the great value we can bring to our Chinese partners, especially as it enters the HTS and the Inflight Connectivity era."