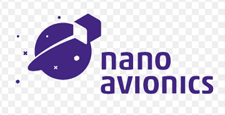 NanoAvionics has developed an innovative smallsat propulsion system which has passed extensive testing and qualification programs and is scheduled to have an on orbit demonstration this month (May, 2017).
According to the company, this is an important advancement in the space industry, as the propulsion system will significantly lower the cost of small satellite constellation operations by an estimated 80 percent.
The on orbit demonstration will be conducted by maneuvering LituanicaSAT- 2, a 3U smallsat which will be launched with PSLV from India, as part of QB50 project. In addition to maneuvering while on orbit, The Enabling Propulsion System for Small Satellites (EPSS) will empower LituanicaSAT-2 to attain the correct attitude and orientation, avoid collisions, compensate for drag, and ultimately prolong its orbital lifetime by a factor of four.
The EPSS will easily provide standard commercial 6-unit or 12-unit platforms with at least 200 m/s of delta-V as a nominal option. Furthermore, the propulsion uses a contemporary, non-toxic, mono- propellant blend, and adheres to the European Space Agency's (ESA's) and National Aeronautics and Space Administration's (NASA's) Clean Space Initiatives.
The new EPSS fills this need, and will shake up the space industry by granting SmallSats comparable performance and functionality to their large counterparts, at a fraction of the cost. The benefits of this affordable space propulsion system will empower space startups and science missions, adhering to NanoAvionics' goal of making space accessible to a wide range of organizations around the globe.
NanoAvionics is currently working with its customers to develop a 6 unit platform that will be powered by EPSS. It will demonstrate the extended functionality that EPSS provides, and will be capable of performing high-value commercial services as well as scientific experiments.
The currently developed EPSS will enable SmallSats to achieve an unprecedented amount of functionality.
Vytenis Buzas, the CEO and Co-Founder of NanoAvionics, stated that this propulsion technology will enable satellite constellations to perform high precision maneuverability, such as commercial Earth Observation (EO), high frequency and data throughput communication, accurate weather forecasting, swarm and formation flights, interplanetary missions and many other applications. There are currently no technical solutions available on the market to empower the firm's targeted range of smallsats with high performance propulsion systems that are low in cost and possess the required level of functionality and technological adaptability.