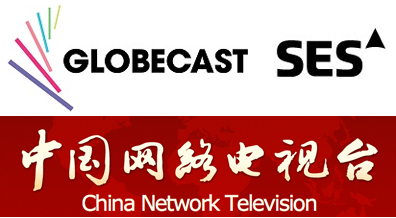 [SatNews] Globecast has signed a new contract with longtime customer China Central Television (CCTV), the state broadcaster of China.
Under the latest agreement, Globecast will deliver CCTV-français, the network's French-language channel, on the SES-4 platform to West African viewers as part of Canalsat, a package of more than 130 channels, radio stations, and services. Canalsat is operated by CANAL+ Afrique, the leading payTV bouquet for the region. Globecast is providing a complete solution to bring the CCTV channels to the point of uplink, including contribution, encryption, and encoding.
With a global reach of more than a billion viewers, CCTV currently delivers seven of its 30 channels throughout Europe and Africa via Globecast platforms. In addition to CCTV-français, CCTV recently moved four free-to-air (FTA) channels for the African market to Globecast's SES-5 platform.