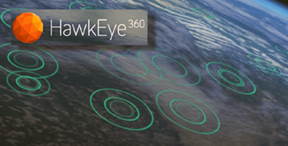 HawkEye 360 Inc. has awarded the manufacturing contract for their next generation of satellites.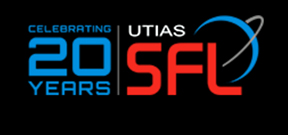 Enabled by the company's $70 million Series B financing in August, this contract will substantially boost on-orbit capacity to serve the company's rapidly growing customer base. The contract will expand the constellation to eighteen satellites, achieving routine revisits of less than an hour for increased global persistence.
UTIAS Space Flight Laboratory (SFL) will manufacture the bus and integrate the new RF payload developed by HawkEye 360. The satellites will geolocate more signals across a wider frequency range with improved accuracy and reduced data latency for more timely delivery to customers.
HawkEye 360 launched its current cluster of three satellites in December 2018 to validate the technology and inform continuous innovation for the next generation of satellites. Since achieving commercial operations in April, HawkEye has been working closely with customers to test and bring multiple products to market, such as RFGeo and RFMosaic. The RFGeo product identifies and maps the location of emitters (https://youtu.be/W9c2CSJ7d1w) and the RFMosaic product provides broad surveys of RF activity across a region of interest.
John Serafini, CEO, HawkEye 360, said the company is now quickly scaling the business to support customer demand. These next-generation satellites will improve the firm's capabilities and expand the HawkEye 360 constellation for faster revisit rates, which translates into better insights for a safer world across maritime, air, and land domains.
Chris DeMay, Founder and CTO, HawkEye 360, added that the company selected SFL for its expertise and flight heritage. Their innovative work designing the company's current satellites met all technical objectives, including reliably conducting formation flying maneuvers. Now, SFL will help HawkEye 360 bring this next stage of the constellation to completion.
---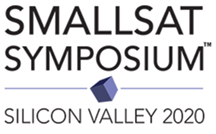 For all involved in the satellite and space industry and the various market segments that add value to these dynamic environments, the 2020 SmallSat Symposium is truly worth your consideration for attendance.
The 2020 SmallSat Symposium starts on February 3, 2020, with workshops, then the Conference runs February 4 to 6 at the Computer History Museum in Mountain View, California, in the heart of Silicon Valley.
The SmallSat Symposium is hosted by Satnews Publishers which, since 1983, has been a provider of a satellite news, media and events. This information packed forum was created to enable you and your company to secure a larger portion of market share as well as to take part in the next stages of your company's or organization's growth.

The personal connections at the SmallSat Symposium enable attendees to network with established organizations, subject-matter experts as well as 'New Space' entrants.
The SmallSat Symposium will focus on new technologies and the business environment that is shaping the implementation of smallsat constellations, smallsat launchers, the challenges facing the smallsat developer and actors as well as the enormous benefits of these advanced technologies that will benefit our world.
This event assembles more than 100 diverse speakers, all of whom possess deep industry experience. Additionally, numerous opportunities exist to mingle and network with peers while enjoying exceptional, complimentary meals and refreshment breakfast.