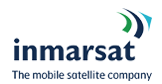 Jason Smith is the new Chief Operations Officer (COO) at Inmarsat plc (LSE: ISAT.L), provider of global mobile satellite communications. He most recently was president of Rolls-Royce's nuclear business and COO of that same group, and served as president of the company's submarine business.
Before joining Rolls-Royce, Smith spent nine years at the UK's AWE and began his career with British Nuclear Fuels.
Rupert Pearce, CEO of Inmarsat, said, "The wealth of experience Jason brings will make a vital contribution to Inmarsat's success at an exciting juncture in the transformation of the company. Jason's appointment underlines our commitment to accelerating the development of new capabilities at Inmarsat; ensuring that our customers and partners have access to the most advanced, efficient and effective high-speed connectivity solutions on land, sea and air."
Jason Smith, Chief Operations Officer of Inmarsat, said, "Digital disruption is redefining industries. To succeed in this rapidly changing world, we need to anticipate the demands of our customers and ensure we operate in a way that best serves their needs. We want to further enhance the way we work, to make Inmarsat an even easier company with which to collaborate and to share knowledge and innovation with our key partners. I am excited by the opportunity to lead this global operations team and in playing a part in ensuring that Inmarsat continues to be a strong, growing business."
Smith replaces Ruy Pinto who is leaving Inmarsat after a long career to pursue new interests.