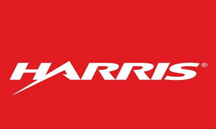 Harris Corporation's (NYSE:HRS) first four maritime vessel tracking receivers are now operational, establishing the beginning of the only global, persistent, real-time Automatic Identification System (AIS) ship tracking capability.
Launched January 14, four Iridium NEXT satellites with maritime tracking hosted payloads are now tracking 250,000 ships and providing data to government and commercial customers. Once the satellite constellation is fully operational next year, it will offer a continuous revisit rate and improved vessel detection and downlinking of AIS information, with an average latency of less than one minute — the fastest, most accurate vessel information available.
Harris owns and operates the AIS payloads and is the exclusive provider of exactEarth AIS products and services to the US government. Harris is partnered with exactEarth, which performs the ground-based data processing and continues to service all other global markets.
Bill Gattle, President, Harris Space and Intelligence Systems, noted that ninety percent of the world's trade is transported via oceans, making maritime domain awareness critically important. This is the first global, persistent, real-time system for the industry, enabling customers to accurately track cargo, tanker, passenger and fishing vessels outfitted with existing AIS transceivers."

Harris will showcase the new AIS technology in booth 1451 at the GEOINT 2017 Symposium June 4-7 in San Antonio, Texas.