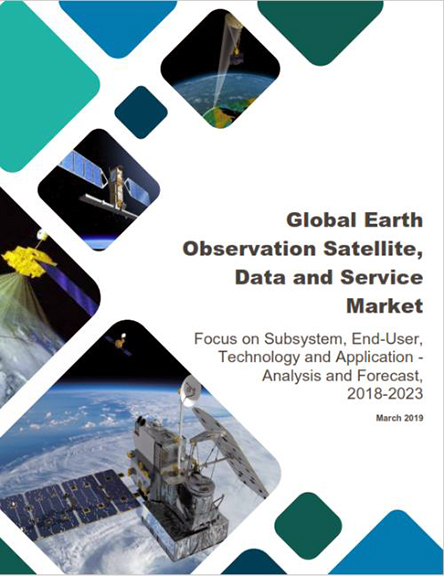 The "Global Earth Observation Satellite, Data and Service Market: Focus on Subsystem, End-User, Technology and Application - Analysis and Forecast, 2018-2023" report has been added to ResearchAndMarkets.com's offering.
Earth Observation (EO) satellites find applications in agriculture, weather prediction, environment monitoring, and mining industries, among others. The U.S., Canada, France, the U.K., Japan and India are some of the major countries who have developed earth observation (EO) satellites for different applications.
With the data and images from EO satellites catering to the ever increasing applications, several commercial players have come up with disruptive technologies such as integration of geospatial data with precision positioning further giving rise to opportunities in new segments such as precision agriculture, financial service, and retail industry, among others.
These trends, along with the conventional ones are expected to consequently drive the market in the coming years. In terms of revenue, the global earth observation satellite, data and service market generated a revenue of $7.17 billion in the year 2018.
According to analysis, the global EO satellite, data and service market generated $7.17 billion in 2018 and is estimated to grow at a CAGR of 9.10 percent during 2018-2023. North America dominated the global earth observation satellite, data and service market in 2018, whereas, Asia-Pacific is expected to have the highest growth rate during the forecast period 2018-2023.
To learn more about this report, please access this direct link...