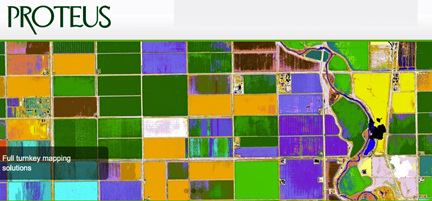 [SatNews] Proteus, a provider of satellite-derived mapping and classification services, has been signed by international geospatial solution provider BlackBridge as a reseller of RapidEye satellite data.
Proteus has also hired geospatial industry veteran Chris Burnett to manage the sale of RapidEye imagery and future data sets. Since 2011, Proteus has been delivering solutions for mapping and classification projects using multispectral satellite imagery. These mapping projects have been delivered for environmental, oil & gas, engineering and other coastal zone applications in Europe, USA, the Middle East and Caribbean.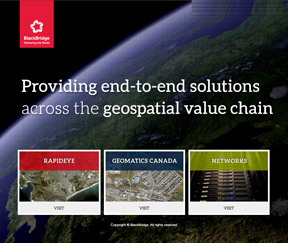 To direct distribution of high-resolution multispectral RapidEye imagery, Proteus has welcomed Chris Burnett to the company. With a degree in mapping and cartography from Oxford Brooks University, Burnett has an extensive background in surveying, geodesy, and GIS. He honed his geospatial skills and expertise during 10 years at Blom ASA. Burnett will focus his initial business development efforts on selling RapidEye imagery to agriculture, environmental, forestry and oil & gas clients. Based in the Bristol, U.K., headquarters, Burnett also serves as the firm's newest project manager, handling contracts relating to Proteus' growing list of clients worldwide.
Proteus employs advanced image processing algorithms to extract highly accurate water depth measurements from satellite imagery. The bathymetric mapping process can typically be completed on one-tenth the time and a fraction of the cost of airborne LiDAR or ship-borne sonar methods. In addition, the satellite-based technique does not jeopardize a vessel or the fragile environment in the shallow coastal zone. Depending on water conditions, the satellite-derived process has been successful to depths of 35 meters.

For more information on Proteus products, please visit http://www.proteusgeo.com/.
For information on RapidEye imagery, please visit http://www.blackbridge.com/.