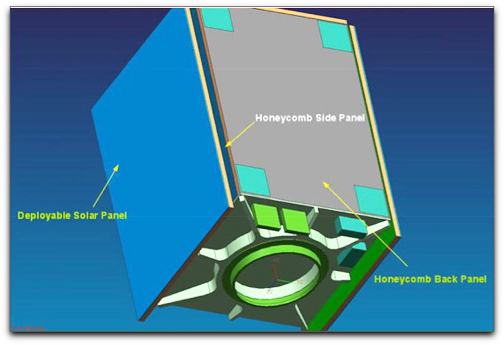 Singapore will have its first self-made satellite sent to the space in the middle of this year, local media have reported.
According to
Straits Times
, the
X-Sat
, a 120 kg micro-satellite about the size of a refrigerator, will be launched in June or July from India's
Satish Dhawan Space Center
in Andhra Pradesh, 100 km north of Chennai. The estimated cost of the satellite is about 40 million Singapore dollars (about 29 million U.S. dollars).
The newspaper said that Singapore is believed to be the first Southeast Asian country that will have its own locally built satellite in space with the launch of the satellite, adding that Scientists and engineers from the
Nanyang Technological University
(NTU) and
DSO National Laboratories
(Singapore's national defence research organiztion) are completing the finishing touches on the satellite. The X-Sat, expected to spend three years in orbit at a height of 800 km, will take photos to measure soil erosion and monitor environmental changes, the newspaper said, the communications systems on the satellite will also be able to relay information from sensors to a ground station at NTU, the newspaper said.