Thaicom PLC demo'd UHD distribution of premium sports over satellite at a breakthrough low data rate to enable operators to offer cost effective premium live sports services in Ultra HD—the company's solution was part of a workshop on "4K/8K TV broadcasting and production equipment" organized by Office of The National Broadcasting and Telecommunications Commission (NBTC), Thailand and Ministry of Internal Affairs and Communications (MIC), Japan, on February 28 at Century Park Hotel in Bangkok, Thailand.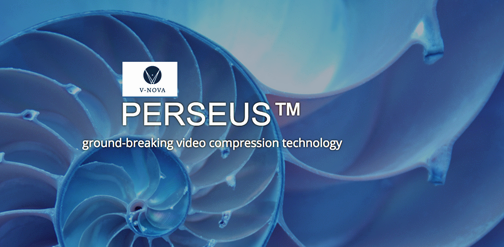 The demonstration showcased V-Nova PERSEUS™ video decoded on a COTS computer to display the quality of UHDp50 footage of football content delivered within the tight constraints of satellite bandwidth. This is also a step towards an integrated workflow for UHD content transiting over the Thaicom satellite infrastructure in order to offer the best quality content in real-time to consumers, regardless of their location.
V-Nova PERSEUS™ is a video processing technology that addresses today's video delivery challenges. PERSEUS software closes the capacity gap for quality delivery to connected devices over existing networks and redraws the traditional quality-bitrate curve, enabling operators and service providers to provide high quality video within their bandwidth constraints.
Teerayuth Boonchote, acting CTO at Thaicom, explained that premium sports remains the most valuable asset for operators worldwide. Yet, very few have been able to offer Ultra HD live sports at practical bitrates, while fans' demand for it rises. Working with V-Nova enables the company to deliver UHD feeds at low bitrates without compromising on quality of experience or latency, making UHD a reality for subscribers to any of the firm's customers.
Guido Meardi, V-Nova CEO and Co-Founder, added that his company had already shown that V-Nova PERSEUS was perfectly suited for contribution of visually lossless and low latency live feeds during UEFA Euro 2016 is now enabling the same quality of experience for distribution to the home. By closing the UHD live sports loop, V-Nova is enabling the TV and Media industry to tackle one of their main challenges with a simple add-on that runs on off-the-shelf hardware.